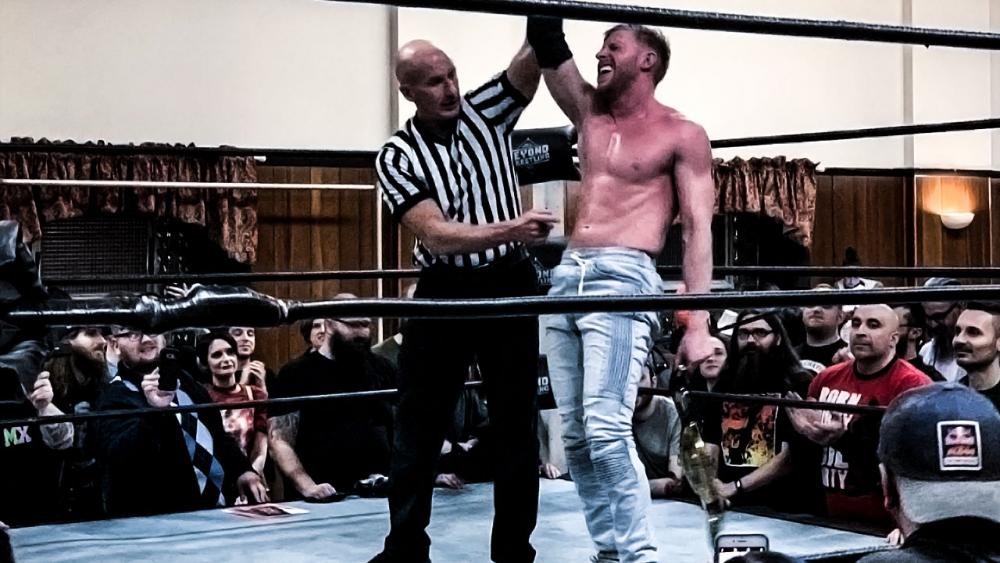 Orange Cassidy's First Independent Wrestling Championship Defense Details
IWTV officials have confirmed that Orange Cassidy's first Independent Wrestling Championship defense will take place on Friday, January 11th in Alton, Illinois at St. Louis Anarchy's Gateway To Anarchy event.
The challenger will be former CHIKARA Grand Champion Eddie Kingston, who defeated Stokely Hathaway at Beyond Wrestling's "Heavy Lies The Crown," the same event that saw Cassidy win the championship from Tracy Williams. Hathaway, who was one of only two men to defeat Cassidy in Beyond Wrestling last year, had been well positioned to earn a title shot himself when Kingston knocked him off on 12/31.
The championship bout will not only be the first of 2019 and of Cassidy's reign, but also the first to take place in St. Louis Anarchy.
Gateway To Anarchy will air LIVE on Powerbomb.tv at 7:30pm CST on Friday, January 11.