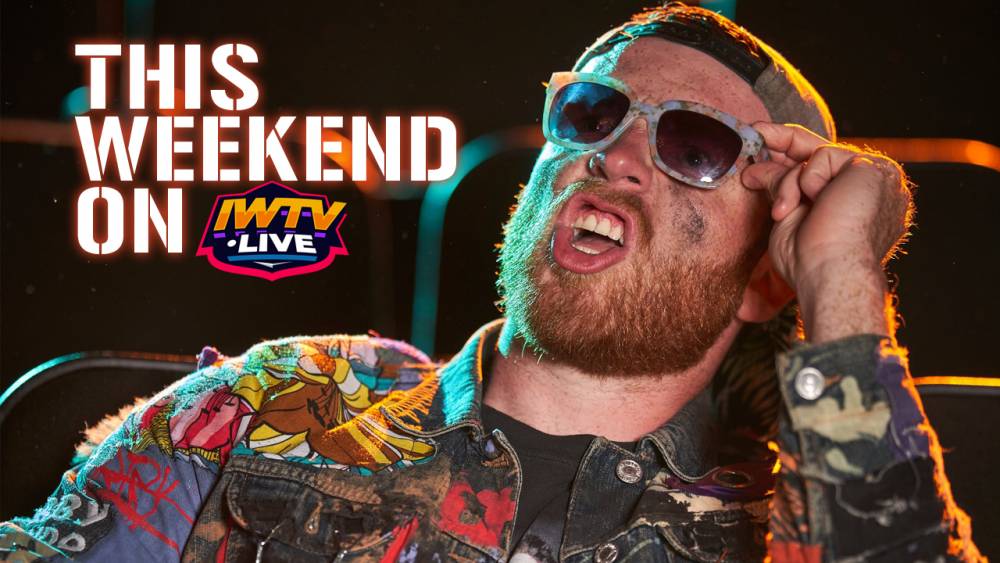 Match Guide: AIW Absolution, Prestige Wrestling , ICW No Holds Barred & Wrestling Open
Photography by Jon Washer
A HUGE weekend of live streams are coming up featuring AIW's Absolution plus ICW NHB heads to Chattanooga for a doubleshot of violence! Here's a preview of what you can check out this weekend with your IWTV Live Subscription!
Thursday, 7/21, 8:00pm EDT - Wrestling Open Episode 29
Already announced
Ryan Galeone vs Brad Hollister
Friday 7/22, 8:00PM EDT - ICW NHB presents PitFighterX Chattanooga
Reed Bentley vs Kasey Kirk
Danny Demanto vs Jaden Newman
Kevin Ku vs AKIRA
Gary Jay vs Joe Black
Brett Ison vs Hardway Heeter
Adam Priest vs Tank
John Wayne Murdoch vs Brandon Kirk
Friday 7/22, 7:00PM PDT - Prestige Wrestling presents Nonstop Feeling
Konosuke Takeshita vs Kevin Blackwood
Alan Angels vs Frankie Kazarian
Prestige Tag Team Championship: C4 (c) vs Midnight Heat
Devil's Playground: Drexl vs Kidd Bandit
ACH vs Ethan HD
Adriel Noctis vs Sonico
Saturday 7/23, 7:30PM EDT - AIW presents Absolution XV
Absolute Intense Title: Derek Dillinger vs Joshua Bishop
AIW Tag Team Title: PME (c) vs Bulking Season
Submit Or Surrender, Dog Collar Match: Dominic Garrini vs Casey Carrington
Pretty Boy Smooth vs Isaiah Broner
Wes Barkley vs The Duke
BitcoinBoiz vs To Infinity And Beyond vs Members Only vs The Jollyville Fuck-Its
Matthew Justice vs Big Twan Tucker
2 Out Of 3 Falls: Joseline Navarro vs Katie Arquette
Tim Donst vs Kaplan
Saturday 7/23, 8:00PM EDT - ICW NHB presents No Holds Barred Vol 29
Krule vs Tank
Kasey Kirk vs Eric Ryan
Brandon Kirk vs Dale Patricks
AKIRA vs Malcolm Monroe III
Gay Jay vs Hardway Heeter
Watch all 5 events live with your IWTV subscription and join us Monday night for Uncharted Territory Live!