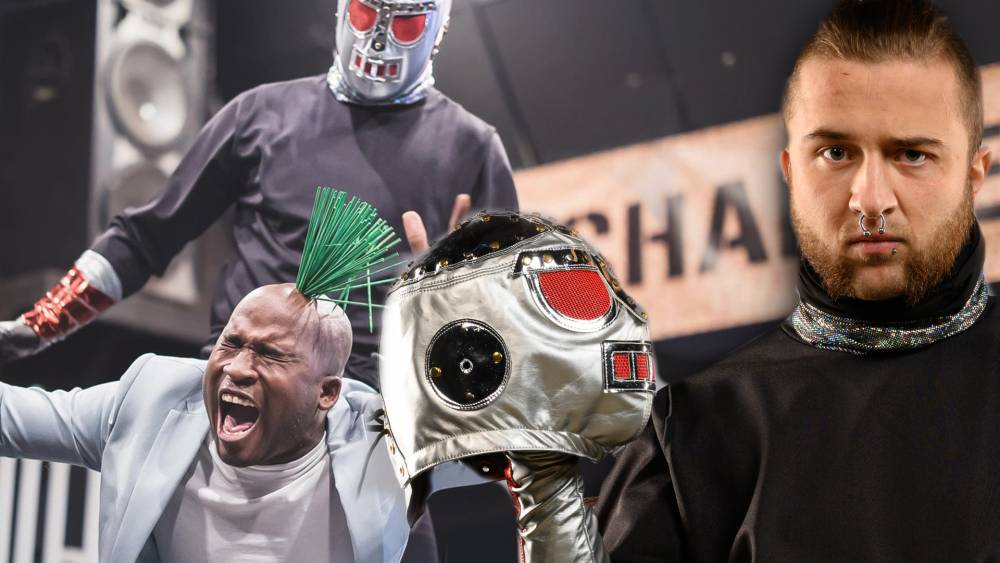 Atticus Cogar challenges for IWTV World Title in Fans Bring the Weapons match
The number one contender to the IWTV Independent Wrestling World Championship, Atticus Cogar,will get his title match when he wrestles AC Mack in a Fans Bring The Weapons match at Uncharted Territory on Monday, July 25 from the TWE Arena in Red Bank, TN live on IWTV.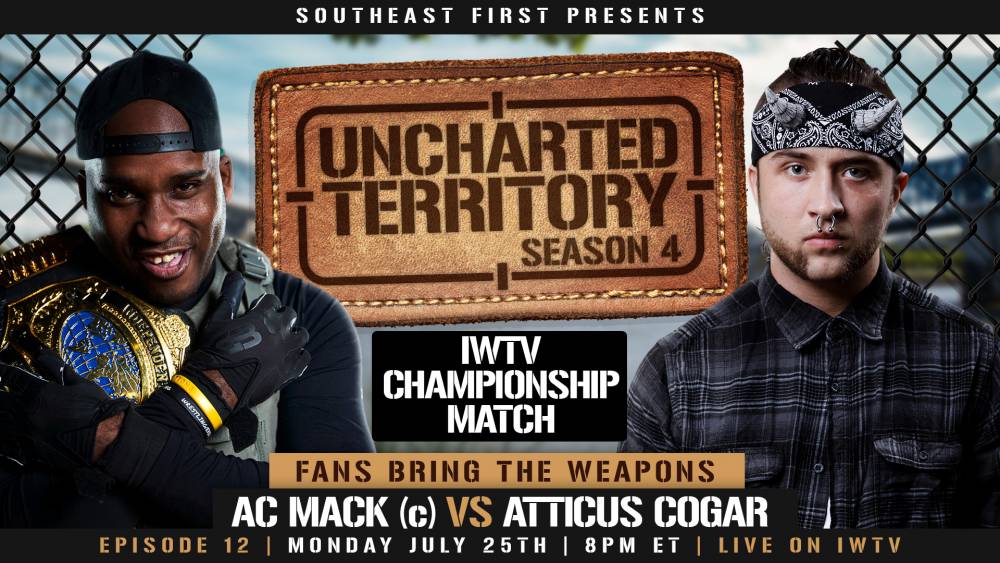 Cogar earned his Pro Wrestling Illustrated-sanctioned number one contendership by winning season 2 of The Masked Wrestler where he competed as the mysterious R.A.L.P.H. the robot. "R.A.L.P.H." defeated Wallflower (Cole Radrick), Maze (Trish Adora) and El Gato Blanco (Gangrel) over the course of the series.
The Fans Bring The Weapons stipulation for the bout was decided by former IWTV World Champion, WARHORSE, who won the shows judges competition granting him the right to pick the conditions for the title fight. This will be the first time that the title will be defended in this type of match.
The Masked Wrestler concluded months ago, but Cogar did not reveal himself until the July 4th episode of Uncharted Territory, when he showed up unannounced as R.A.L.P.H. before attacking AC Mack and unmasking.
In addition to the huge championship bout, this weeks episode of Uncharted Territory will also see:
In a battle between Southeastern independent wrestling legends. Tank takes on Anthony Henry.
Adam Priest, Rob Killjoy, Rico Gonzalez and Ashton Starr square off in a four-way fight.
Noah Hossman defends his spot in the Discovery Gauntlet against Elijah Proctor
Kevin Ku looks to remain undefeated on Uncharted Territory against the debuting Carlie Bravo.
Choo Choo Rumble winner Jaden Newman goes one-on-one with Derek Neal.
Joe Black returns to compete against White Mike.
In an elimination tag team match, The Last Laugh (Dillon McQueen, Kenzie Paige, Hunter Drake and Nick Iggy) face off against Billie Starkz, Billy Tipton, Erron Wade and a partner TBA.
Watch Uncharted Territory live this Monday with your IWTV subscription.