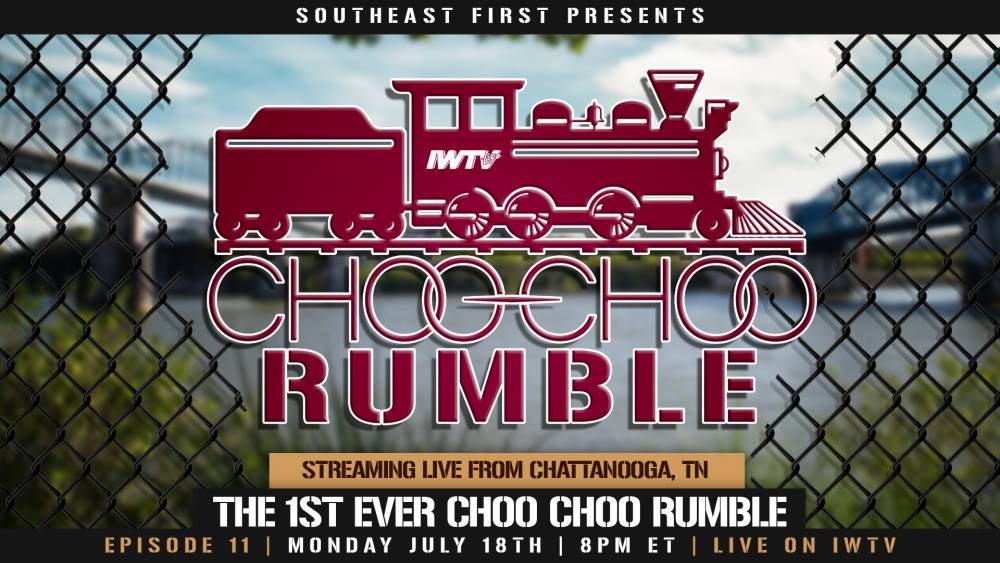 MATCH GUIDE: Uncharted Territory AND H2O stream LIVE Monday night!
Uncharted Territory and H2O's Monday Night Death Volume 2 stream LIVE this Monday night (7/18) at 8pm EDT on IWTV.
The two-screen night features death matches, high stakes rumbles, major rematches and first time fights.
Uncharted Territory Season 4, Episode 11:
The first ever Choo Choo Rumble (winner picks the match of their choice on the Season 4 finale)
Adam Priest vs Anthony Henry
Tank vs Kerry Morton
Bojack vs Kevin Ku
Discovery Gauntlet: Noah Hossman vs Jay Lucas
H2O presents Monday Night Death Volume 2:
Hustle and War Cage Match: Austin Luke, Lowlife Louie, Deklan Grant and Jess Moss vs Kristian Ross, Chris Bradley, Mouse and Alex Stretch
Hybrid Title Ladder Match: Reid Walker (c) vs Adonis Valerio
Manders and Ryan Redfield vs GG Everson and Devantes
Matt Tremont vs Sawyer Wreck
Darien Hardway vs Rocket
Duncan Aleem and Myke Quest vs Terra Calaway and ?
Jimmy Lloyd vs Marcus Mathers vs Ryan Radix vs Kit Osbourne vs Dyln McKay
Watch both events live with your IWTV subscription.