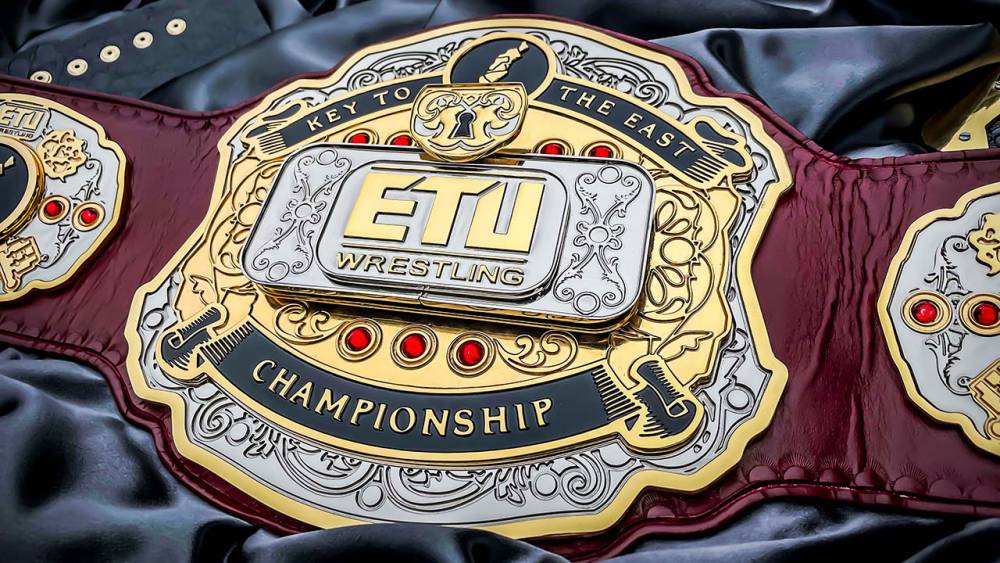 ETU Wrestling to Crown First Ever Key to the East Champion (Exclusive Photos)
Expect The Unexpected (ETU) Wrestling is set to debut their first ever championship on Sept 9th 2022. ETU's event "New History", will feature a one night 10 entrant tournament with the winner being crowned the Key To The East Champion.
In a throwback to regional championships the title will highlight the East Coast of the US and includes 17 gems to represent each state along the coast. The title takes heavy style influence from Japan's Dragongate Pro Wrestling. The Key to the East Championship is an openweight title. Emphasizing its call back to a more territorial era of pro wrestling, the Key to the East Championship is expected to be defended across different IWTV promotions.
Boasting a well-rounded talent pool from a variety of different professional wrestling backgrounds the champion is sure to come out having proven themselves a top tier competitor and worthy of holding the newly minted 12 lbs gold.
Watch ETU Wrestling's "New History" live on IWTV Friday September 9th at 8pm.