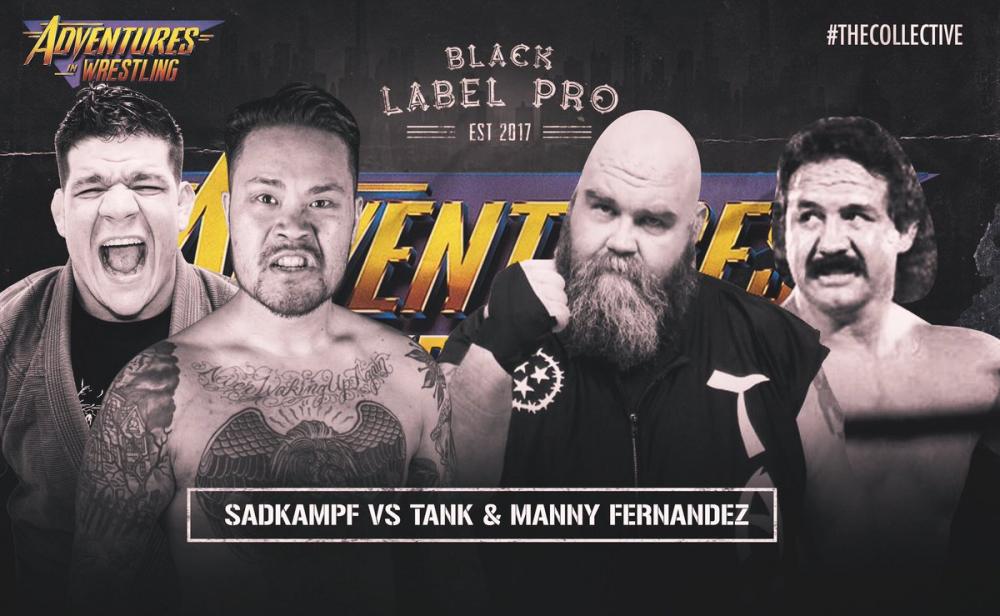 Black Label Pro Announces New Matches And Start Time For Adventures In Wrestling
Black Label Pro has made several announcements this week regarding their Adventures In Wrestling show which will take place on April 5 in Jersey City, New Jersey as part of The Collective.
On Monday, F4WOnline's Bryan Alvarez revealed that he is issuing an open challenge for the event and his ICW/ICWA Texarkana Television Championship will be on the line. Alvarez, who had a lengthy feud over the ICW/ICWA Texarkana Television Title with indie wrestling legend Larry Sweeney, has competed twice before in Black Label Pro, most recently against Marko Stunt.
On Tuesday evening the promotion announced that the team of Sadkampf (Dominic Garrini and Kevin Ku) will take on the unlikely veteran duo of "Raging Bull" Manny Fernandez and "The Strong Style Psycho" Tank at Adventures In Wrestling. The match pits one of the fastest rising teams on the indie scene today against two of the toughest wrestlers of the last forty years.
Finally, on Wednesday, Black Label Pro announced that the start time for the event has been moved up to 3:30pm EST to better serve the scheduling needs of their fans.
IWTV News will have more updates on Adventures In Wrestling and The Collective as they become available.