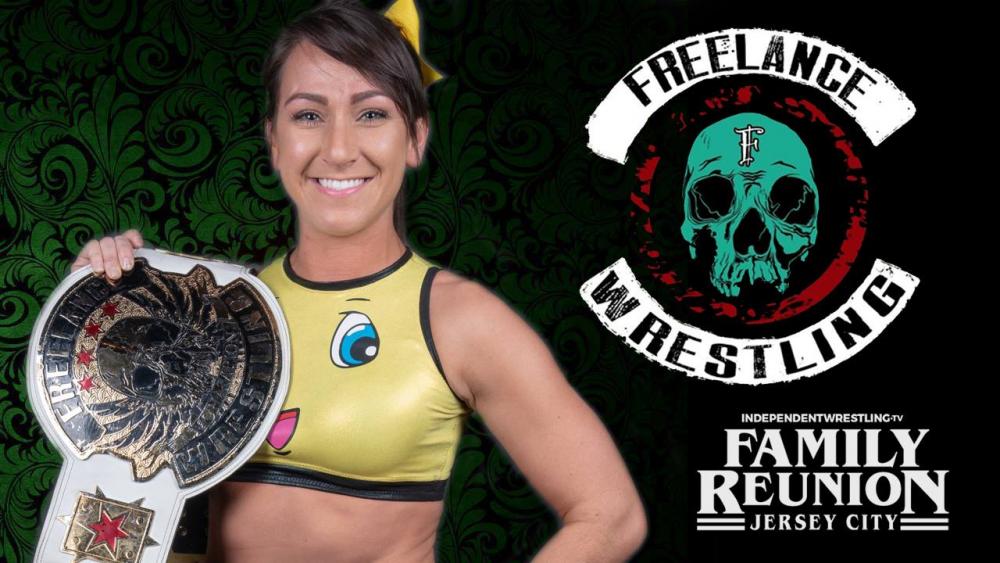 Current And Former Freelance World Champs Unite For Family Reunion Tag Team Match
New Freelance Wrestling World Champion Kylie Rae will team up with the man she defeated for the title, Isaias Velazquez, in the Freelance Wrestling showcase match that will take place at IWTV's Family Reunion event on Thursday, April 4 in Jersey City, New Jersey as part of The Collective. Their opponents will be the team of Robert Anthony and Shotzi Blackheart.
The match up pits perhaps the two most popular members of the regular Freelance roster in Rae and Velazquez against the widely hated Anthony and his "ballsy badass" partner Blackheart. Rae, Velazquez and Anthony have all been cornerstones of the promotion which has emerged as one of the most exciting and unique on the indies today, and Shotzi is herself no stranger to the scene having competed their several times, including once as a tag team partner of Kylie Rae.
Freelance is now the second promotion to have announced their match for the Family Reunion show, joining Southern Underground Pro who revealed what their match will be in late January.
Already a Subscriber? Claim your free General Admission ticket for Family Reunion!