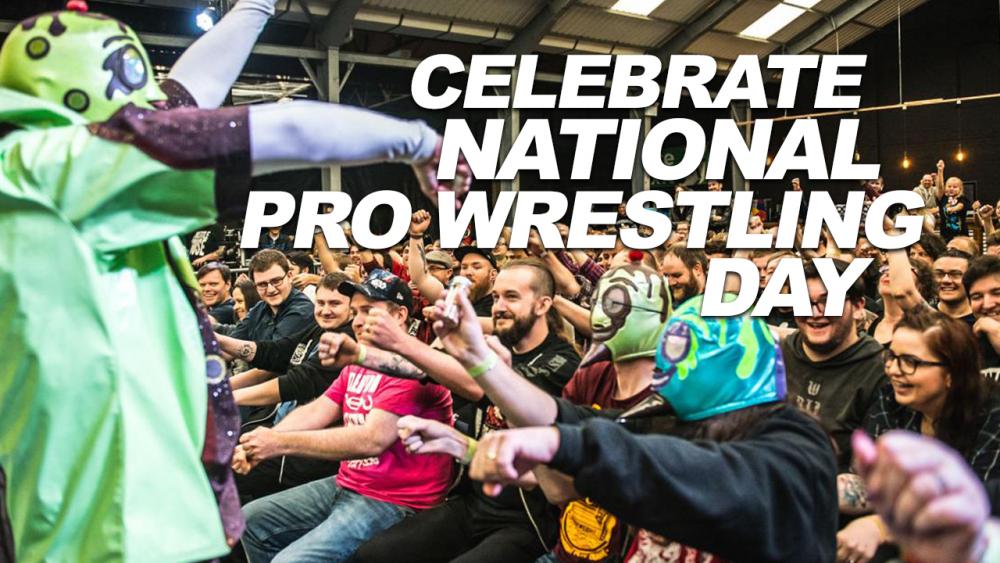 National Pro Wrestling Day And Orange Cassidy vs Stokely Hathaway Air Live And Free On IWTV Sunday
This Sunday, February 10 will be a big one with two huge events airing live and free here on IWTV.
First at 2pm EST CHIKARA kicks off their 20th Season with National Pro Wrestling Day streaming live from Lancaster, Pennsylvania at the Arch Street Center. The announced NPWD line up is as follows:
The Campeonatos de Parejas will be on the line when KimberLee and The Whipser defend the titles against Cornelius Crummels and Sonny Defarge
"Bad Girl" Penelope Ford takes on Still Life.
Officer Barksdale squares off with Hallowicked.
Los Ice Creams, The Proteus Wheel, The Bird And The Bee and The Colony compete in a four corners, elimination, tag team match.
The F.I.S.T. tandem of Travis Huckabee and Tony Deppen take on Xyberhawx2000.
Missile Assault Man battles fromer Grand Champion Juan Francisco de Coronado
Merlok and Oceana team up to wrestle Blanche Babish and Jeremy Leary
Immediately following CHIKARA, Alpha-1 Wrestling's Super Slam Sunday will make its broadcast premiere!
Later that night at 8:30pm EST, IWTV will air a parking lot brawl for the Independent Wrestling Championship as Orange Cassidy puts the title on the line against Stokely Hathaway.
Hathaway has spent months angling for a championship opportunity after amassing a series of major victories in Beyond Wrestling, including a singles win over Cassidy in November. After weeks of harassing Twitter DMs and late night text messages to IWTV staff, IWTV officials finally caved to Hathaway's demands and granted him the unusual title bout.
This will be the fifth defense of the title by Cassidy who has only been champion for a little over a month. The winner of the match will go on to put the title on the line against Chris Dickinson on February 15 at ICW New York's Party And Bullshit which will air live here on IWTV.