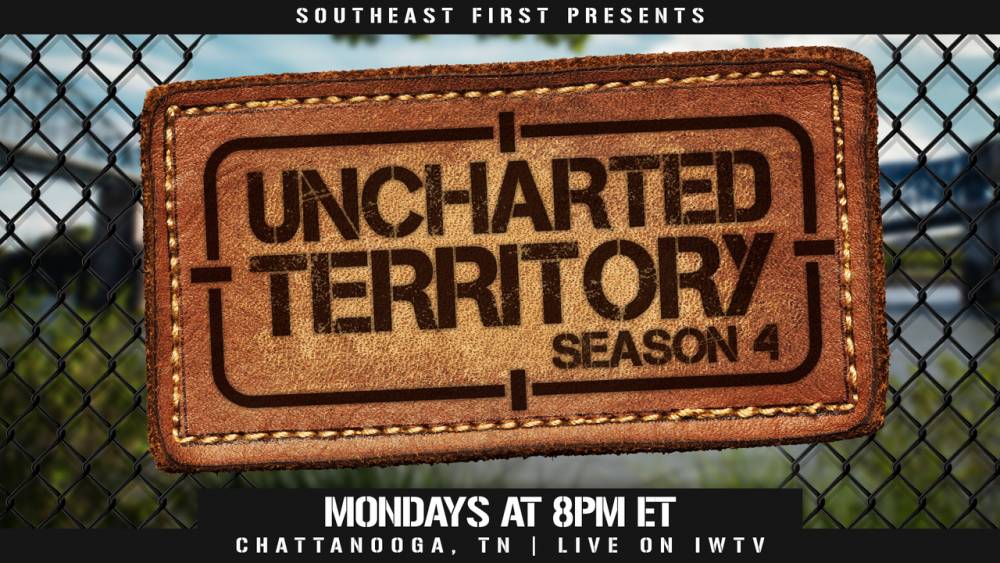 Here's What's Announced For Uncharted Territory Season 4
Uncharted Territory Season 4 premieres tonight (May 9th) at 8pm EDT live on IWTV from the TWE Arena in Red Bank, Tennessee (Chattanooga).
The debut episode of the Southeast First Season features three championship matches, headlined by IWTV Independent Wrestling World Champion AC Mack, putting his title on the line against the deranged SLADE. Mack and SLADE have wrestled twice previously, with each man scoring a victory.
Also scheduled for tonight's card:
SUP Bonestorm Championship: Alec Price (c) vs Ashton Starr
Violence Is Forever vs Culture Inc
Jaden Newman vs Alex Kane
Adam Priest vs Damyan Tangra
Kenzie Paige vs Shazza McKenzie
Discovery Gauntlet
In addition to tonight's lineup, several talent announcements have been made for this season including:
Episode 2, May 16th:
Tony Deppen
Shazza McKenzie
Derek Neal
Episode 3, May 23d:
Anthony Henry
John Wayne Murdoch
Marcus Mathers
Billie Starkz
Episode 4, May 30:
Episode 5, June 6th:
Episode 6, June 13th:
IWTV has also confirmed that death matches will be featured on Season 4, with more talent announcements coming soon.
Watch the premiere of Season 4 of Uncharted Territory tonight with your IWTV subscription.