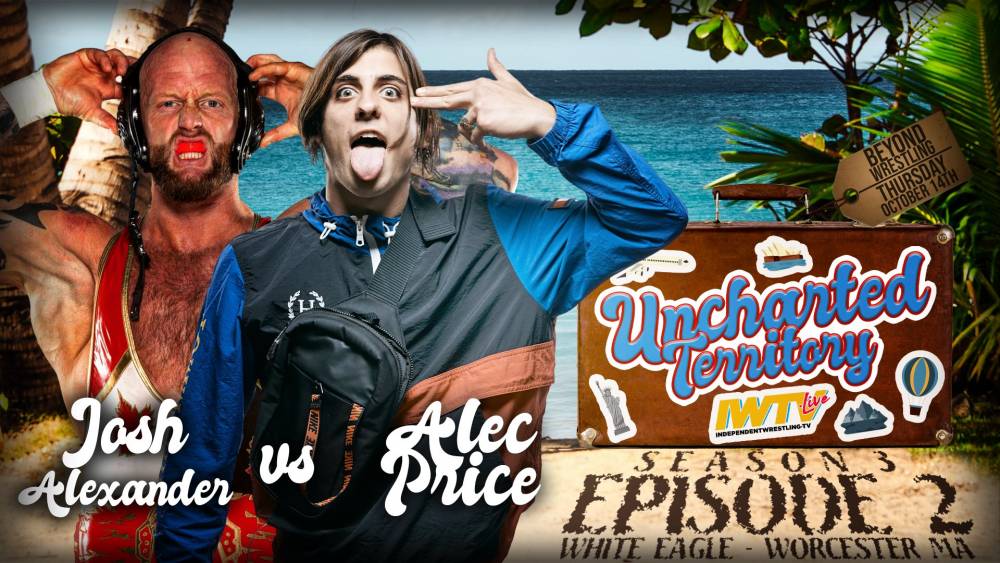 PREVIEW: Uncharted Territory Season 3, Episode 2
Season Three of Beyond Wrestling's Uncharted Territory continues Thursday night (10/14) at 8pm EDT live on IWTV.
Announced for Thursday night:
Alec Price talked-the-talk on Episode One. On Thursday night he will have to walk-the-walk when he faces the "Walking Weapon" Josh Alexander.
Megan Bayne has been an unstoppable force in recent months. Delmi Exo looks to change that on Episode Two.
A week after defeating Manders on Episode One, "Dirty Daddy" Chris Dickinson battles The Savage Gentleman.
The deranged psychopath Slade fights Ryan Galeone.
Willow Nightingale goes one-on-one with Lady Frost.
Last week Mane Event defeated 9-to-5 to advance in The Tag Team Discovery Gauntlet. This week Waves and Curls will attempt to put an end to their run.
You can watch Uncharted Territory live with your IWTV subscription.