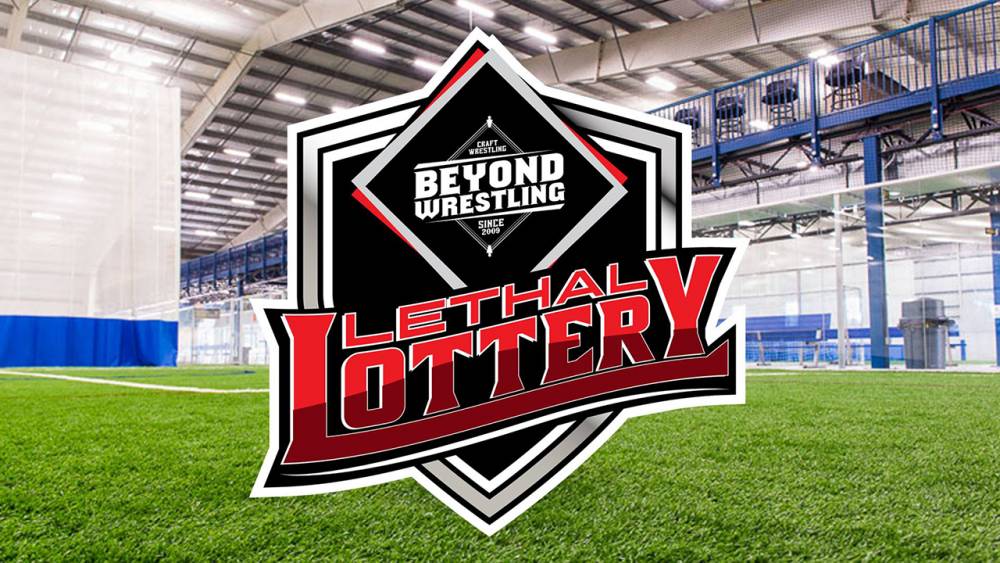 Streaming Live: Beyond Wrestling's Lethal Lottery is this Sunday on IWTV
Beyond Wrestling's Lethal Lottery airs live here on IWTV this Sunday at 4pm EDT from North Kingstown, Rhode Island. But what is the Lethal Lottery? Let's review.
The Lethal Lottery is a one night tournament with a unique format. Four squads of four wrestlers are entered into the lottery. Tag team matches will be randomly drawn from the pool of sixteen. The victors of those matches advance to an over-the-top rope battle royal. The winner of the battle royal not only wins the Lethal Lottery, but also gets to pick their opponent at Beyond Wrestling's Americanrana 19 which comes to Foxwoods Resort and Casino on Sunday, July 28.
The four squads represented in the Lethal Lottery are:
Beyond Wrestling
Joey Janela, Chris Dickinson, John Silver, Alex Reynolds
Women's Wrestling Revolution
Penelope Ford, Veda Scott, Solo Darling, Ashley Vox
Feast Championship Wrestling
Shockwave The Robot, Dick Justice, Joey Ryan, Puf
IWTV All-Stars
Curt Stallion, "Warhorse" Jake Parnell, Dasher Hatfield, Orange Cassidy
The Lethal Lottery card will also see Matt Cross take on Gabriel Skye, Kris Statlander battle Kimber Lee and Anthony Greene face off against Stevie Richards.
New Subscribers:Click here to get your first 20-days free!