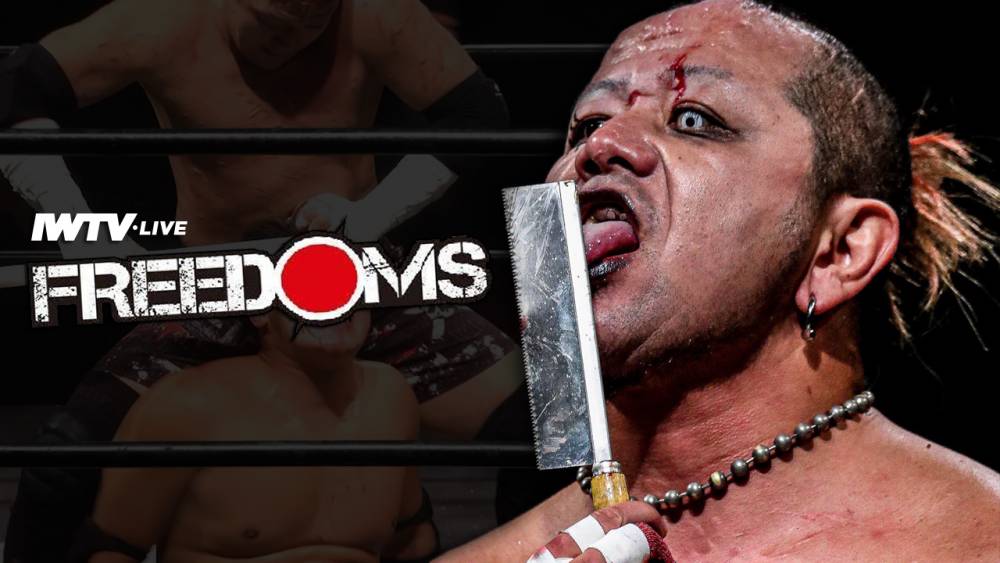 FREEDOMS is coming to IWTV!
Japanese independent wrestling powerhouse FREEDOMS is coming to IWTV.
The promotion, which is known for its hard hitting style and brutal death matches, will be releasing 15+ events from its 2019 catalog starting Monday, June 1.
The library features Japanese death match legends Jun Kasai and Masashi Takeda, plus Takashi Sasaki, Toru Sugiura, Ciclope, Miedo Extremo and more.
You can watch FREEDOMS on June 1 with your IWTV subscription.