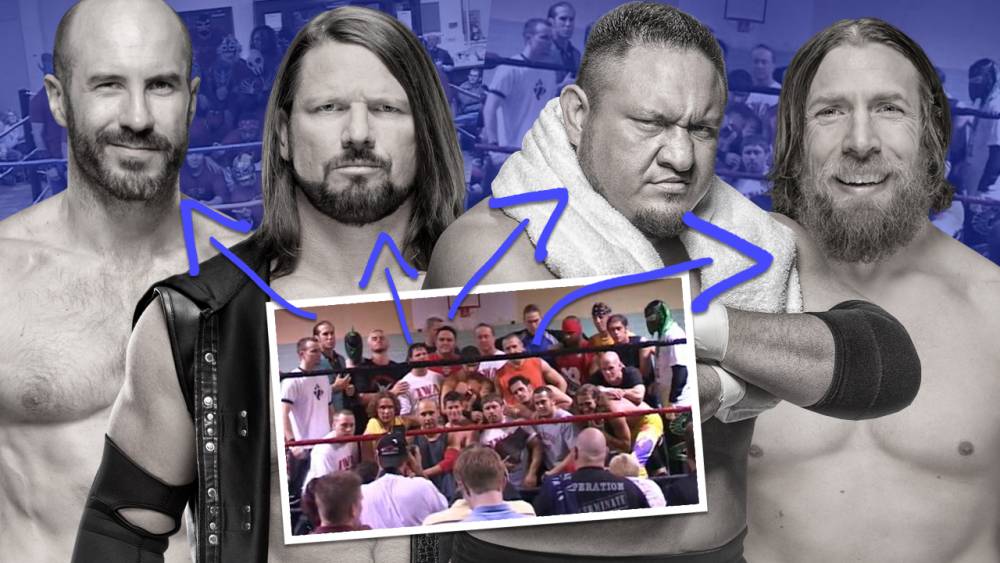 "May Madness" will stream Independent Wrestling's Best Tournaments Every Day
Independent Wrestling has a long history of big time tournaments. CHIKARA's King of Trios, IWA Mid-South's Ted Petty Invitational, CZW's Best Of The Best and other major tourney's have helped to propel many wrestlers to super-stardom and been among the best shows in independent wrestling history. And many of those events can be found on IWTV.
Introducing May Madness!
Every day in the month of May, IWTV will stream a tournament event from the joint IWTV/SMV archives, with multi-day events airing in back-to-back days on the service. Shootsyle, death matches, women's wrestling, trios action - it's all a part of May Madness!
Here's a list of the tournaments that will be streaming this May:
CHIKARA King of Trios 2011
The 2016 Scenic City Invitational
On Point Wrestling's "Survival of the Sickest 2"
Women's Wrestling Revolution "Tournament for Tomorrow 2016"
IWA East Coast "Masters of Pain 2008"
CZW "Tournament Of Death VIII"
GCW "Zandig's Tournament Of Survival"
Black Label Pro "Turbo Graps 16"
Paradigm Pro Wrestling "Fighting Spirit Heavyweight Grand Prix"
ACW "Queen Of Queens 2019"
AIW "JLIT 2019"
H2O "Hardcore Kingdom 3"
CZW "Best Of The Best 1"
Ground Zero "Champion"
WSU "The Queen And King Of The Ring 2013"
IWA Mid-South "King Of The Death Matches 2003"
GCW "Nick Gage Invitational 2"
CHIKARA "Tag World Grand Prix 2005"
IWA Mid-South "Queen Of The Death Match 2007"
Mid American Wrestling "Hardcore Cup 2003"
IWA Mid-South "2004 Ted Petty Invitational"
You can see the entire May Madness schedule here.
You can watch every May Madness event with your IWTV subscription!