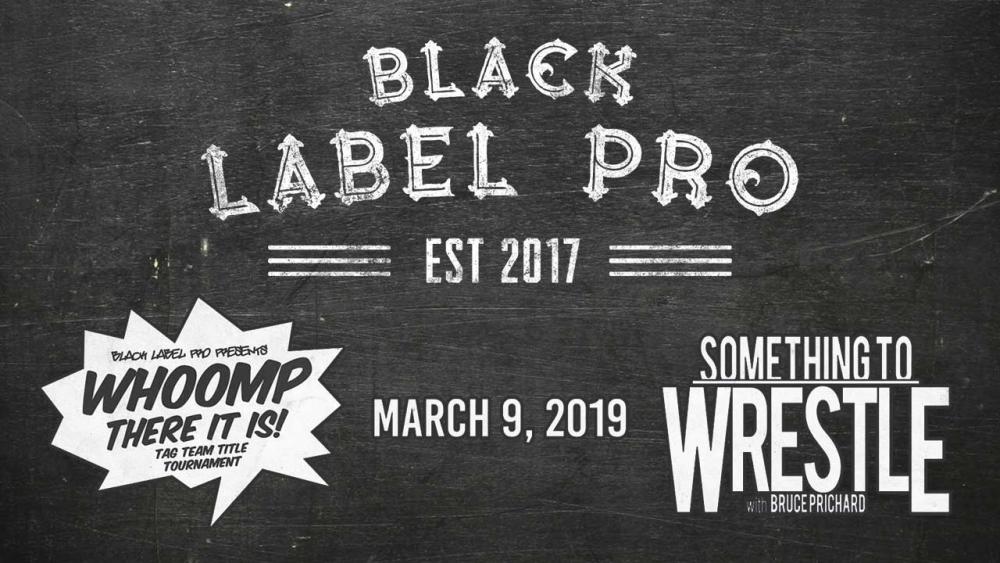 Black Label Pro To Tag Team With Something To Wrestle With In March For A Huge Event
Yesterday Black Label Pro announced that they will be running a joint event with the Something To Wrestle With Podcast on March 9 in Crown Point, Indiana. The collaboration will see a live recording of the wildly popular Bruce Prichard and Conrad Thompson hosted podcast, as well as a full wrestling show from Black Label Pro.
The BLP event, Whoomp There It Is, will open the evening and will be followed by the taping of the podcast later that night. Tickets for the two shows are bundled into a single price and can be purchased here.
Whoomp There It Is, will air live on IWTV and will be the promotions final event before their Adventures In Wrestling show that takes place on Friday, April 5 in Jersey City, New Jersey as part of The Collective. IWTV News will have more updates on the lineup for both of these events in the coming weeks.