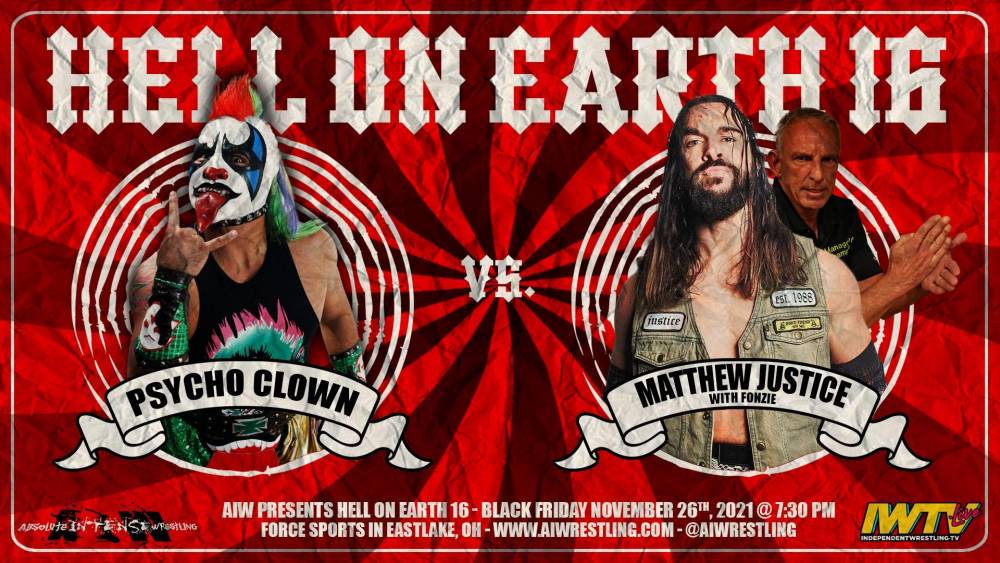 Black Friday: Hell On Earth 16 streams live!
AIW's Hell On Earth 16 streams live on IWTV this Friday (11/26) night at 7:30pm EST.
The show will see the AIW debut of Psycho Clown, PCO's return, a wild six-man tag team match and more.
Announced so far for Friday night:
Matt Cardona and The Philly Marino Experience vs The Rip City Shooters and ???
Matthew Justice vs Psycho Clown
Kaplan vs PCO
Tom Lawlor vs TKD
Derek Dillinger vs PB Smooth vs Levi Everett vs Chase Oliver
To Infinity And Beyond vs Bulking Season
Members Only vs Bitcoin Boiz
Riley Rose vs Joseline Navarro
You can watch Hell On Earth live with your IWTV subscription.