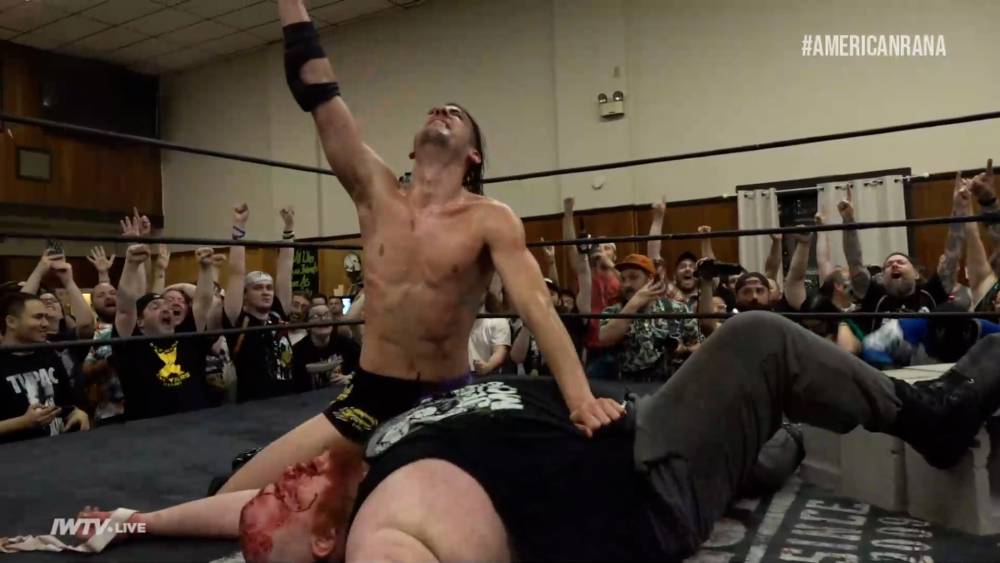 Beyond Wrestling's "Americanrana" ends with Emotional Main Event crowning new IWTV World Champion
Alec Price became the 13th person to win the IWTV Independent Wrestling World Championship on Sunday night (8/13) at Beyond Wrestling's Americanrana '23: Perfect Day event in Worcester, Massachusetts.
Price ended the reign of independent wrestling legend, and deathmatch icon, Matt Tremont which began in December, 2022.
Price, who won the 2022 IWTV Independent Wrestler Of The Year Award, had been ranked in the Pro Wrestling Illustrated top ten contenders list to the championship for 95 consecutive weeks prior to winning the title Sunday night.
While the new champions victory over Tremont was definitive, the IWTV Championship scene remains marred in controversy, as Americanrana also saw the unsanctioned title claimant Krule "defend" his belt against Sawyer Wreck.
The Replay of "Americanrana 2023" is available right now with your IWTV subscription.