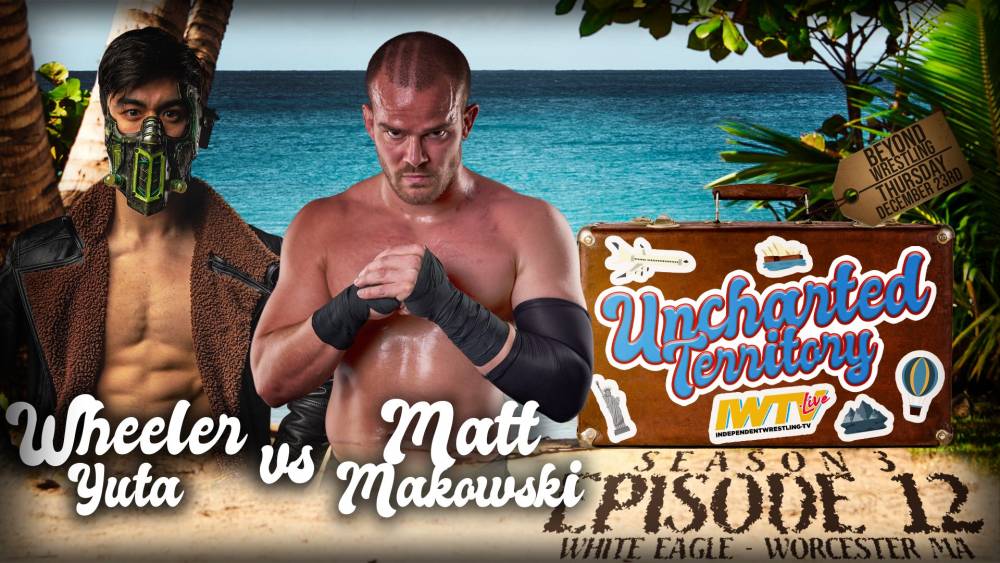 Thursday On Uncharted Territory: YUTA vs Makowski
Beyond Wrestling's Uncharted Territory Season 3, Episode 12 stream live on IWTV this Thursday (12/23) night at 8pm EST on IWTV.
The penultimate episode of Season 3 will feature the long awaited showdown between Matt Makowski and Wheeler YUTA, with the winner going on to challenge Alex Shelley for the IWTV Independent Wrestling World Championship on next weeks season finale.
Also announced for Thursday night:
Masha Slamovich vs Ryan Gaelone
Jora Johl vs Rhett Titus
Tag Team Discovery Gauntlet: Brick City Boyz vs Miracle Generation
Kennedi Copeland vs Megan Bayne
Carlos Romo vs Alec Price
Shook Crew, Cam Zagami and Richard Holliday vs Little Mean Kathleen, Teddy Goods and Waves and Curls
Watch Uncharted Territory live with your IWTV subscription.