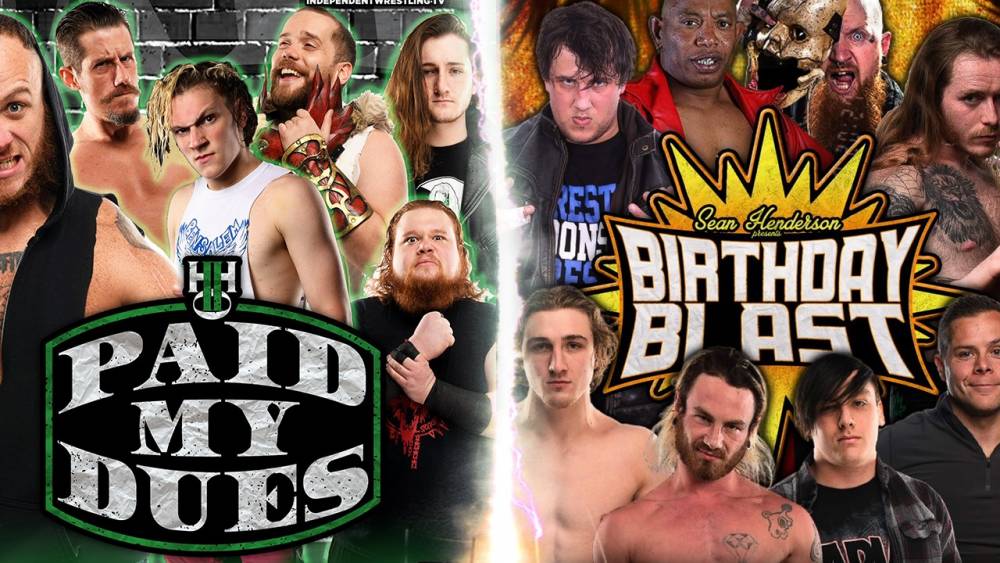 This Weekend On IWTV - H2O & Sean Henderson's Birthday Blast!
Two huge events stream live from the H2O Wrestling Center in Williamstown, New Jersey this Saturday and Sunday on IWTV.
First on Saturday (5/29) at 8pm EDT, H2O presents Paid My Dues featuring Colby Corino vs Sean Henderson plus:
Tyler Voxx vs Austin Luke
Lowlife Louie vs Anthraxx
Ron Mathis vs Jimmy Lyon
Candyland Chaos Street Fight: Victoria Pop vs Lady Blakely
I Quit Match: Nicholas Grande vs Santiago The Butler
Brandon Kirk vs Marcus Mathers
Rocket and Frankie Pickard vs Edward Hawkins and Darien Hardway
Chuck Payne vs Adonis Valerio vs Reid Walker
Jeff Cannonball, Mitch Vallen, Deklan Grant and Leroy Robinson vs GG Everson, Dyln McKay, Kristian Ross and Chris Bradley
Then on Sunday (5/30) at 4pm EDT, Sean Henderson's Birthday Blast streams live on IWTV featuring 2 Cold Scorpio vs Tim Donst plus:
Reid Walker vs Colby Corino
Marcus Mathers vs Cole Radrick
Dyln McKay vs Brayden Lee
G-Raver vs Steve Sanders
Nolan Edward vs Jimmy Lloyd
Billie Starkz vs Kennedi Copeland vs Drew Blood vs Kristian Robinson vs Austin Luke vs Boomer Hatfield
You can watch both events with your IWTV subscription.