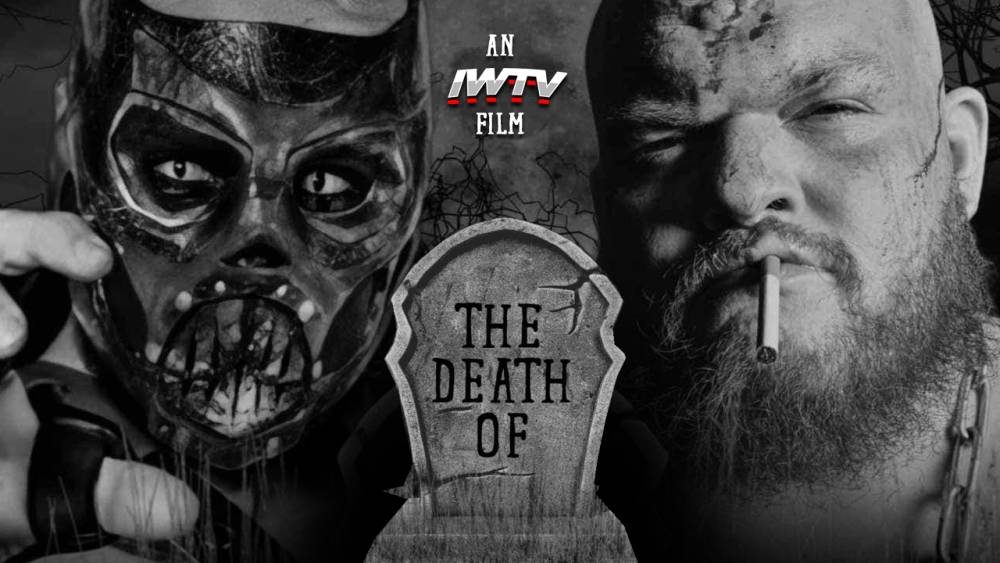 IWTV presents "The Death Of" - A Death Match Horror Movie
On Halloween Night, it ends once and for all.
In association with Coal Creative, ICW No Holds Barred and H2O Wrestling, IWTV will present its first ever horror movie, "The Death Of" featuring "The Atrocity" Krule vs "The Bulldozer" Matt Tremont in a death match where one must be buried dead or alive!
At Expect the Unexpected's "Summer Madness", Director of the IWTV Championship Committee Avery Good made the match official, provoking controversy about how exactly this type of gruesome match could even happen.
Featuring never-before-seen footage from the Matt Tremont vs Atsushi Onita exploding ring death match at H2O "Destiny" and music by Bury Your Dead and more! The cinematic feature also includes collaborations from Coal Creative, Tom Customs, Barbed Wire Media and Kind Punk.
"The Death Of" Offical Trailer releases on Friday the 13th (October) during "ICW NHB Volume 53" streaming live on IWTV.
The Masked Wrestler Seasons 1 & 2 were produced by Coal Creative