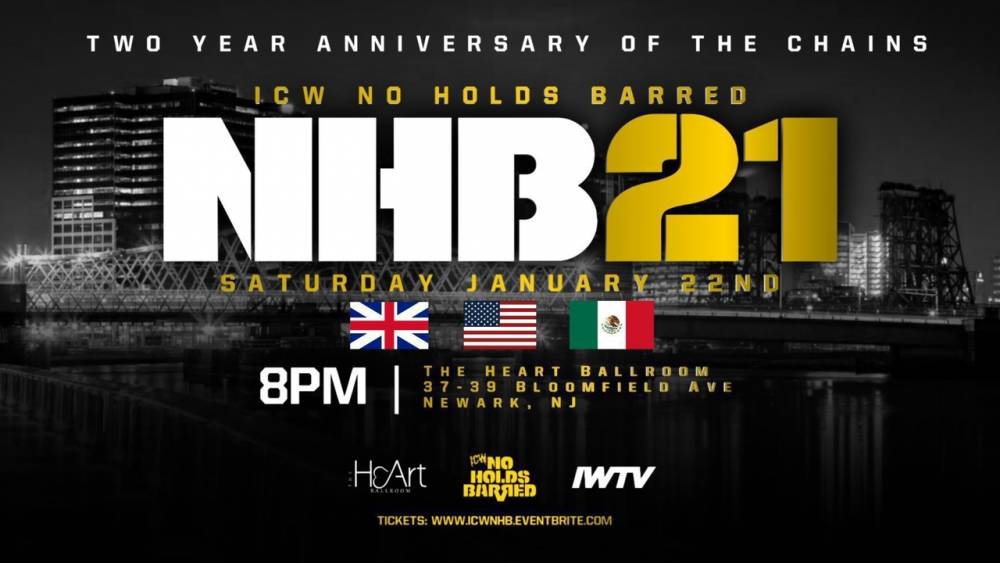 Saturday night on IWTV - ICW No Holds Barred 21!
A Reject vs Reject title fight headlines ICW No Holds Barred 21 this Saturday night (1/22) on IWTV.
American Deathmatch Champion, John Wayne Murdoch, will make his sixteenth defense of the title against his best friend and tag team partner Reed Bentley in one of the most anticipated matches in the history of the promotion.
In addition to the title bout, the huge event features fighters from the United States, the United Kingdom and Mexico, and will take place in front of a sold out crowd in Newark, New Jersey.
The full card for Saturday night is as follows:
American Deathmatch Championship: John Wayne Murdoch (c) vs Reed Bentley
Krule vs Justin Kyle
AKIRA vs Clint Margera
Mickie Knuckles vs Ludark Shaitan
Brandon Kirk vs Colby Corino
Big F'N Joe vs Hoodfoot
Satu Jinn vs Casanova Valentine
Danny Demanto vs Shane Douglas
Special pre-game coverage of ICW No Holds Barred 21 will begin at 7:30pm EST, with the fights starting at 8pm EST.
You can watch ICW No Holds Barred 21 live with your IWTV subscription.