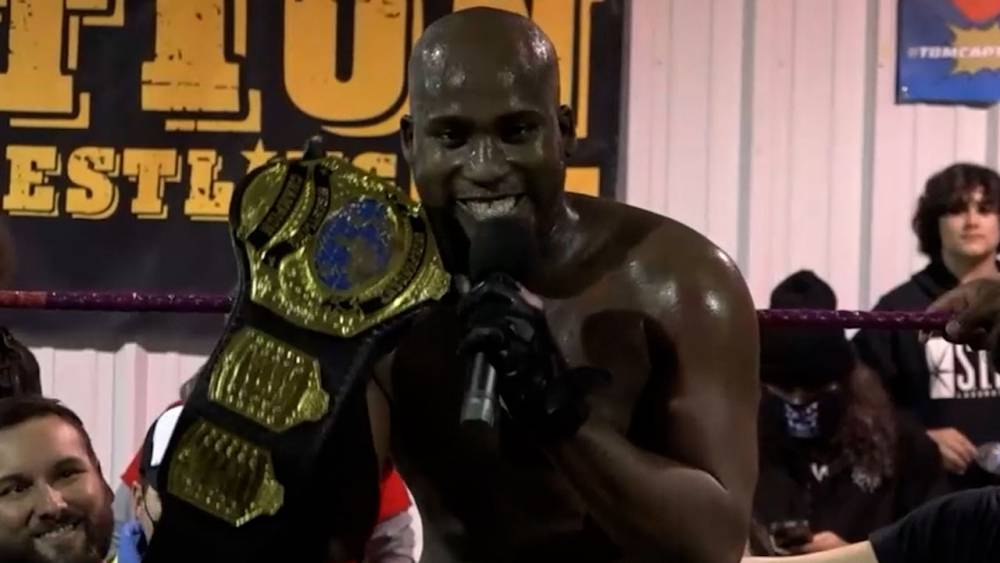 AC Mack wins World Title, declares Southeast First a "Movement"
The new IWTV Independent Wrestling World Champion is AC Mack.
Mack defeated Alex Shelley to become the tenth person to win the title on Friday night (1/21) at the ACTION Wrestling and IWTV super show, Southeast First.
After winning the match, Mack declared that the championship was being "held hostage," before explaining that as long as he holds the title it will only be defended in the Southeast.
As noted by Outsports, Mack is the first openly gay male World Champion in wrestling history.
Mack had declared himself the number one contender for the title after winning the Scenic City Invitational in August of last year, but was not officially granted that status until December at ACTION's Bangers Only 2 event.
The new champ is no stranger to gold as he is a former ACTION, SUP, Southern Honor and TWE Champion.
Now former champion Alex Shelley, missed announced title defenses against Anthony Henry, Marcus Mathers and Matt Makowski at the end of 2021. The rescheduled Makowski match had just been announced for Beyond Wrestling's Day 91 show on February 4th. That match will still take place, with no championship involved.