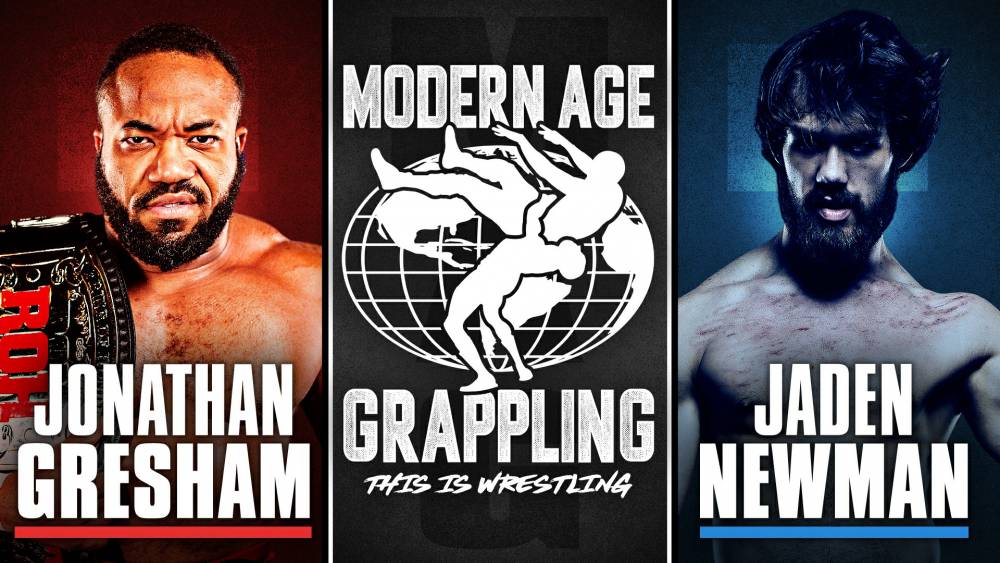 PREVIEW: Gresham brings MAG to Uncharted Territory Monday night
Jonathan Gresham brings Modern Age Grappling (MAG) to Uncharted Territory this Monday night (6/20) live on IWTV at 8pm EDT.
The current Ring Of Honor World Champion will be competing in the main event against southern standout Jaden Newman in a match up contested under the MAG rule set which sees all bouts scheduled for six five-minute rounds, with competitors granted three rope breaks for the match, and a strict prohibition on the use of closed fists. Wrestlers can win via pin, submission, count out (20 count on the floor), KO or ref stoppage.
Another MAG rules match will also take place on the card when "The King Of Any Style" Adam Priest takes on Dave Stage.
Also announced for Monday night:
Damyan Tangra looks to get a measure of revenge against the diabolical Suge D
Rip Byson makes his Uncharted Territory debut against The Godfather of the Southeast, Tank
Alec Price returns to take on "Tennessee Sunshine" Billy Tipton
Three-time Independent Wrestling Tag Team Of The Year, Violence Is Forever, battle Georgia Wrestling Tag Team Of The Year, Exotic Youth
In a six-person tag team match, The Last Laugh (Kenzie Paige, Hunter Drake and Nick Iggy) take on Team Pro Wrestling Grind (Delmi Exo, Travis Huckabee and Perry Von Vicious)
Noah Hossman looks to defend his spot in the Discovery Gauntlet against the Chance Rizer
Watch Uncharted Territory live every week with your IWTV subscription.
Tickets for Uncharted Territory are available here.