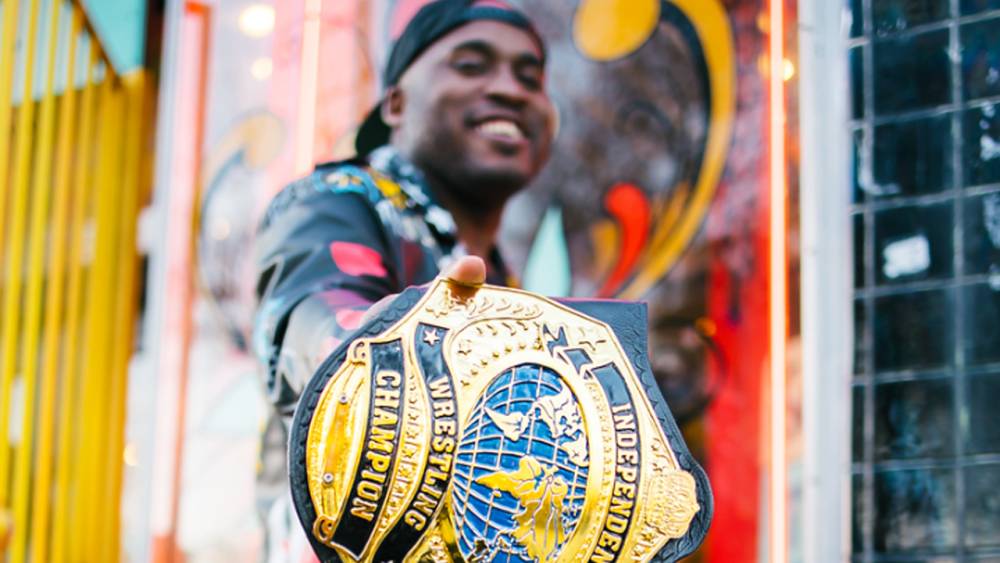 New Texas, Prestige Wrestling and ICW NHB to host World title bouts
IWTV and current Independent Wrestling World Champion AC Mack have come to terms on three title defenses outside of the Southeast.
The champion had originally vowed never to defend the title outside of his home region, but recently reversed course and offered three open contracts to any promoter regardless of location.
The first of these scheduled defenses will take place in Houston, Texas on August 27th, where Mack is set to defend the title at New Texas Pro against Gino Medina.
Prestige Wrestling and ICW No Holds Barred were also revealed as future destinations for the champion, though no dates or possible opponents have been revealed at this time.
In addition to the aforementioned scheduled defenses, Mack has two other scheduled championship bouts this month, including one set for night two of this weekend's Scenic City Invitational which will stream live on IWTV.
photo credit: Allie McPhetridge