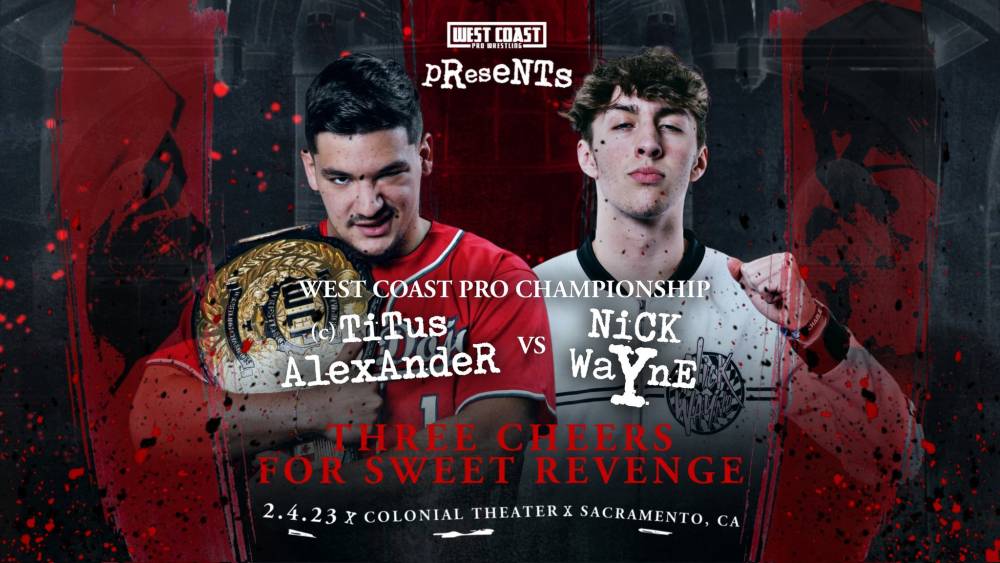 LIVE This Week On IWTV - West Coast Pro, Wrestling Open & more!
Four events stream live on IWTV this week including shows from Wrestling Open, Newcastle Pro, West Coast Pro and DOA Pro Wrestling.
Thursday, 2/2, 8pm EST - Wrestling Open Episode 57 streams LIVE on IWTV
Ichiban vs Marcus Mathers
Bronson vs Bobby Orlando
Eliminator Cup: Miracle Generation (c) vs Mutually Assured Destruction
Aaron Rourke vs Love, Doug
Saturday, 2/4, 4am EST - Newcastle Pro 100 streams LIVE on IWTV
The Velocities vs The Sheriff Department
Rita Stone vs Jimmy Townshend
"The Chief" Rig vs Jay Law
Saturday, 2/4, 9pm EST - West Coast Pro's Three Cheers For Sweet Revenge streams LIVE on IWTV
Masha Slamovich vs Brooke Havok
Mike Bailey vs Viento
Allie Katch vs Abigail Warren
Jordan Cruz vs Super Beast
Adam Thornstowe vs Vinnie Massaro
Lee Moriarty and The Conglomerate vs Jack Cartwheel, Starboy Charlie and Kevin Knight
Creature Feature vs Kevin Blackwood and Alan Angels
Saturday, 2/6, 10:30pm EST - DOA presents The Future Is Now LIVE on IWTV
Grand Championship: Rebel Kel (c) vs Dark Sheik
No DQ, No Countout: Adam Brooks vs Steve Migs
DOA Tag Team Championship: Konami Code (c) vs The Hammer Bros
Ethan HD vs Derrick Shaw
Sonico vs Vinny Pacifico
Carl Randers vs Murphy Madson
Pokemon Card On A Pole: Jaiden The Unbelievable vs Nick Radford
Pitfall Jones vs Kliever vs Amira vs Thom Alman vs Max Burnside vs Brian Cook
Gauntlet Match: Malcolm Phlex vs Heels 4 Hire
Watch all four streams live with your IWTV subscription.