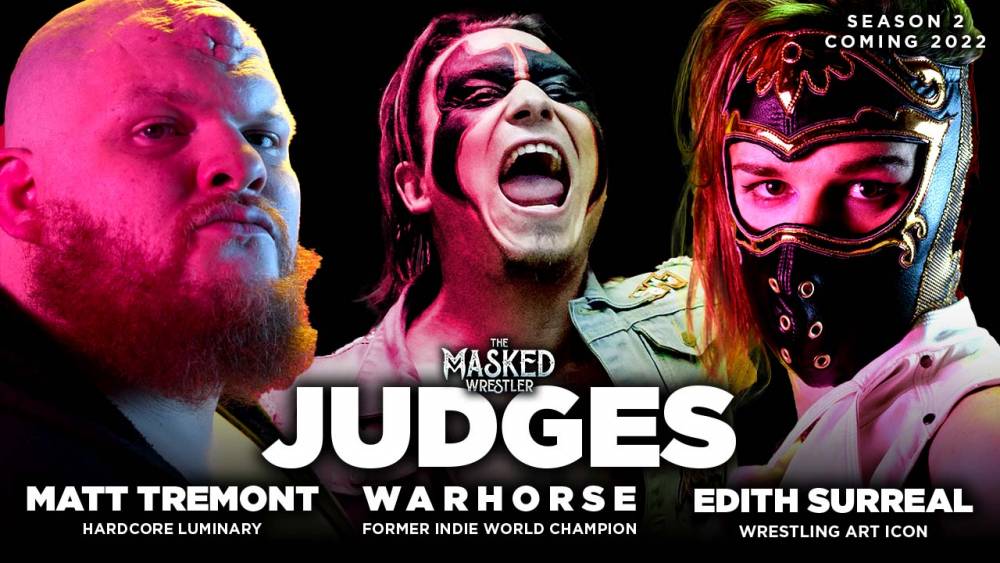 Judges Revealed: The Masked Wrestler Season 2
Edith Surreal, Matt Tremont & former IWTV Independent Wrestling World Champion WARHORSE have been named judges for Season 2 of "The Masked Wrestler"!
Last season, the winner of "The Masked Wrestler" tournament "Genkai" went on to challenge WARHORSE for the IWTV Independent Wrestling World Championship at New South's HOSS Tournament 2021. Prior to the match, Genkai unmasked to reveal themselves as Lee Moriarty and defeated the IWTV World Champion WARHORSE to become the 7th Independent Wrestling World Champion!
"The Masked Wrestler" Season 2 hosted by Larry Legend, kicks off on Wednesday January 26th streaming on IWTV at 7PM EST.
You can watch the last Season of "The Masked Wrestler" with your IWTV subscription.