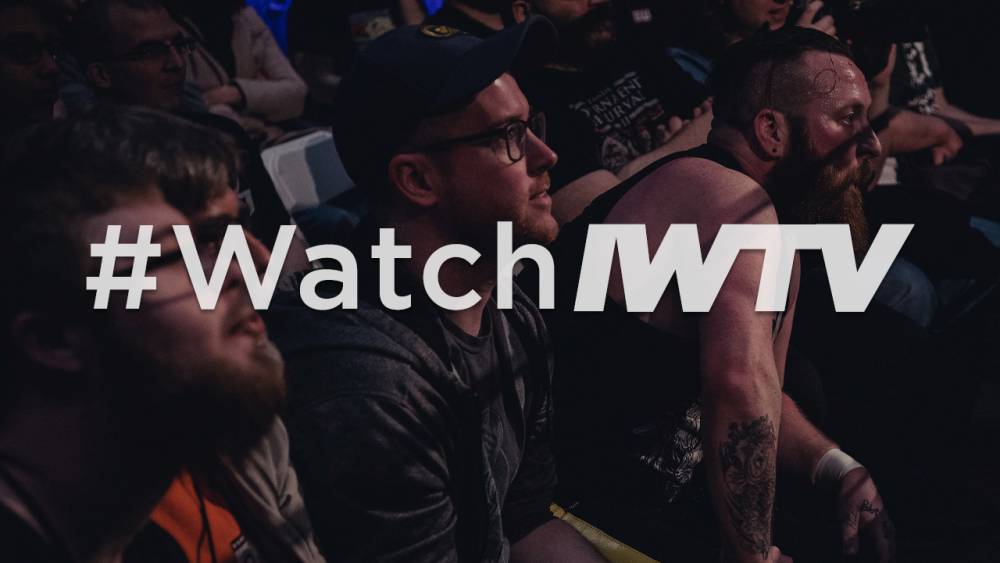 IWTV introduces Weekday Streaming Program Schedule starting Monday, March 16
With recent events forcing the cancellation of independent wrestling shows all over the world, and many wrestling fans finding themselves stuck at home, IWTV will be trying something new.
In order to best serve both the promotions and fans of independent wrestling, over the next couple of weeks IWTV will feature a special streaming schedule.
Starting this Monday, March 16, on Monday's, Tuesday's and Wednesday's, IWTV will stream an event at 1pm, 4pm, 7pm and 10pm Eastern Time. These events will all be new to IWTV, and will include classic footage from the Smark Mark Video archives, recent shows that have not been released on IWTV, shoot interviews and more.
Fans watching along with these shows are encouraged to use the #WatchIWTV hashtag on social media.
WEEK ONE SCHEDULE
Monday, March 16, 2020
1pm EDT: Ground Zero March 7, 2020 "Regulators! Mount Up!" - Imperial Beach, CA
4pm EDT: H20 Wrestling Academy February 25, 2019 "Undiscovered 1" - Williamstown, NJ
5pm EDT: Freelance Underground May 11, 2018 "Freelance Underground vs. GCW" - Chicago, IL
7pm EDT: GCW December 29, 2018 "The Dynasty" - Asbury Park, NJ
10pm EDT: IWA Mid-South March 5, 2020 "Let The Madness Begin" - Jeffersonville, IN
Tuesday, March 17, 2020
1pm EDT: St. Louis Anarchy July 9, 2011 "Circus Maximus" - O'Fallon, IL
4pm EDT: New South March 6, 2020 "2020 HOSS Tournament Night 1" - Hartselle, AL
7pm EDT: Beyond Wrestling March 1, 2020 "Beyond Championship Wrestling" - Melrose, MA
10pm EDT: RISE November 1, 2019 "Early To RISE, A Berwyn Adventure" - Berwyn, IL
Wednesday, March 18, 2020
1pm EDT: Horror Slam November 22, 2019 "Death Proof" - Lincoln Park, MI
4pm EDT: CZW April and May 2000 "BJW vs. CZW Hardcore Series: Volume 1"
7pm EDT: Best On The Indies: Jon Moxley circa 2011
10pm EDT: AIW November 29, 2019 "Hell On Earth 15" - Cleveland, OH