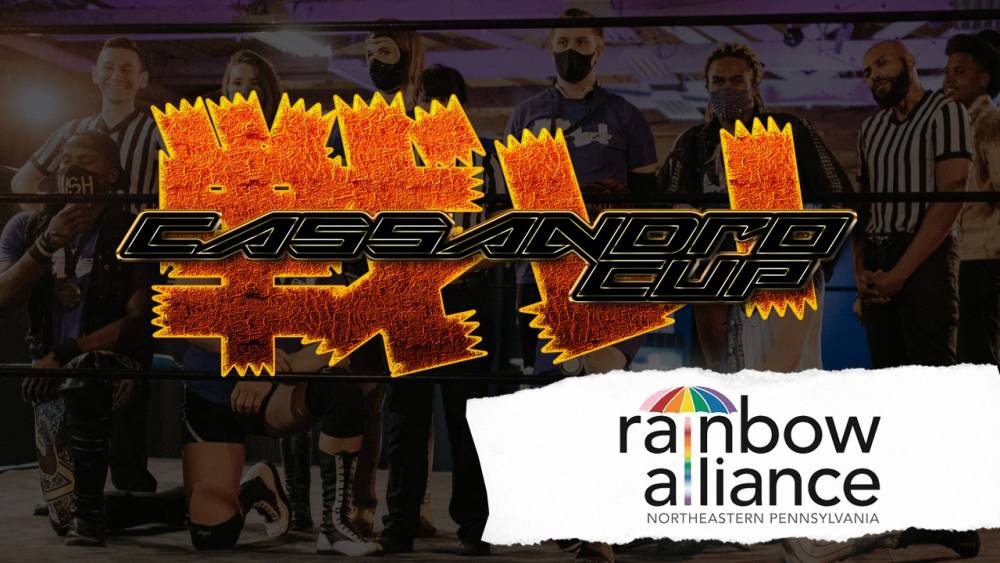 IWTV & Butch vs Gore partner with NEPA Rainbow Alliance on Cassandro Cup
IWTV and Butch vs Gore are proud to announce a partnership with the NEPA Rainbow Alliance for the 2021 Cassandro Cup which will premiere on IWTV on Sunday, March 28 at 7pm EST.
Established in 2004, the Rainbow Alliance provides education, support, and advocacy for LGBTQ+ individuals and families while working to advance fairness and equality.
As part of the partnership, the Rainbow Alliance secured King's College Theatre to help with lighting and set design for the event. A portion of the proceeds from the Cassandro Cup viewership and merchandise sales will be donated to the Rainbow Alliance.
Named after the legendary lucha libre exotico Cassandro, the Cassandro Cup will feature eight of independent wrestling's best LGBTQ+ athletes competing in a one-night tournament, with the winner receiving the Cassandro Cup Trophy and an IWTV Independent Wrestling Championship match at IWTV's Family Reunion in Tampa on April 8.
"We hope this tournament will inspire audience members by celebrating inclusivity in athletics and sports entertainment, especially during a time when transgender, nonbinary and gender nonconforming athletes are often targeted for exclusion from athletic activities and competitions with their peers," said Anthony Melf, Rainbow Alliance Board of Directors Chair. "This tournament will uplift LGBTQ+ athletes, dismantle harmful stereotypes, and provide a nationwide platform to celebrate a gay icon of the past while embracing current and future talent that proudly identify as members of the LGBTQ+ community."
Follow the NEPA Rainbow Alliance on Facebook, on Twitter (@Rainbow_WV), and visit their Coming Out resource page.
You can watch the Cassandro Cup as it premieres on Sunday, March 28 with your IWTV subscription.