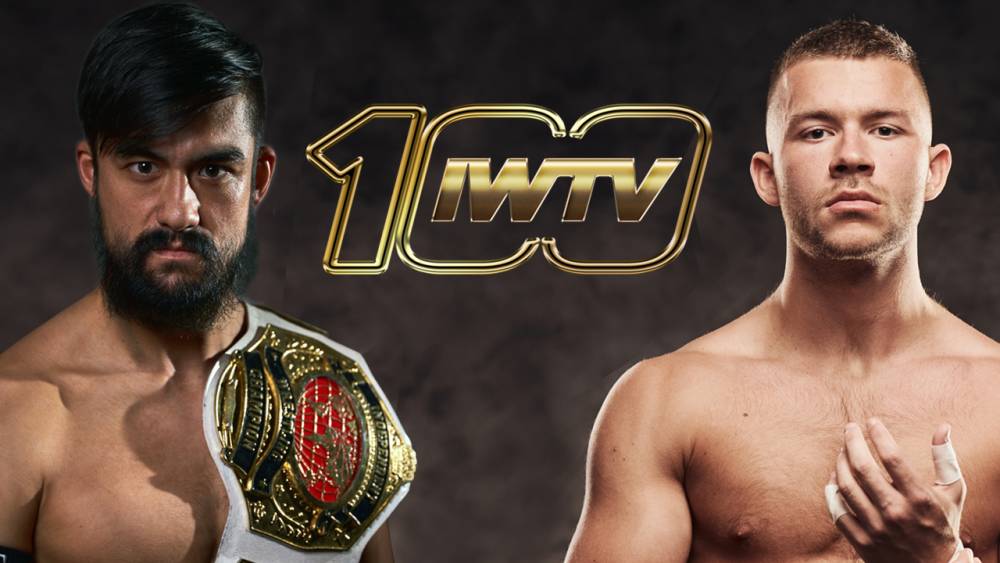 Full Preview for IWTV 100: Yuta (c) vs Garcia - This Sunday!
IWTV will celebrate the 100th defense of the IWTV Independent Wrestling Championship on Sunday, August 8th in Williamstown, New Jersey at the H2O Wrestling Center with a special live event - IWTV 100.
The title was established in 2017 and as of this moment has been defended 99 times. Current champion, Wheeler YUTA, will make his fourth defense of the title, and the 100th overall, on Sunday August 8th against #1 Contender "Red Death" Daniel Garcia!
Tickets for IWTV 100 are now on sale.
IWTV 100 will be part of a doubleheader with Camp Leapfrog presenting "Abby Jane's 21st Birthday" at 1PM! Tickets for Camp Leapfrog available at https://www.hightensionhtw.com/shop
Confirmed Matches for IWTV 100:
The full IWTV Independent Wrestling Championship Timeline is available here.
Tickets for IWTV 100 are now on sale.