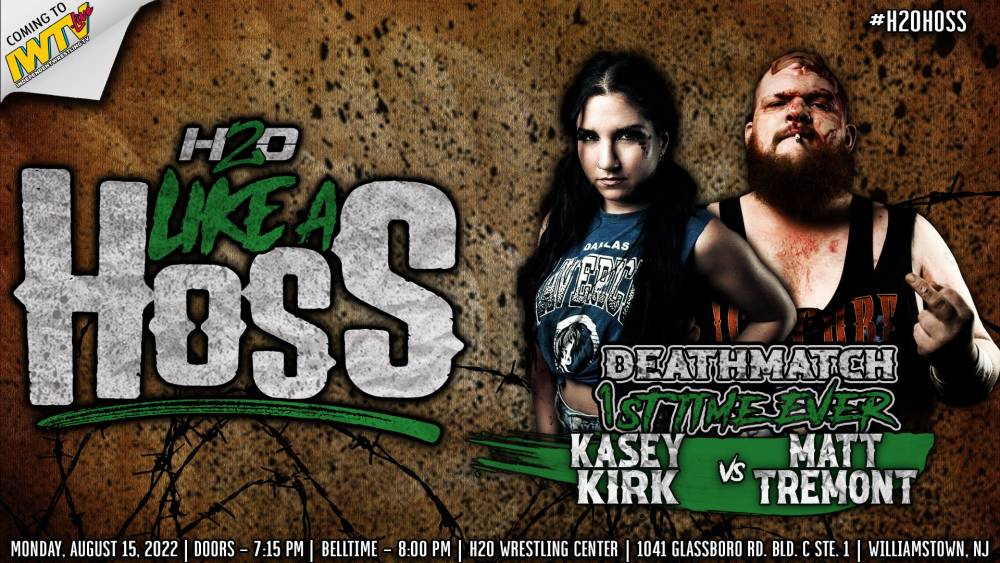 H2O's Like A Hoss kicks off big week of streams on IWTV
H2O continues their series of major Monday night events this week (8/15) when they present Like A Hoss live at 8pm EDT on IWTV.
The show will see a first time ever death match between Matt Tremont and Kasey Kirk, H2O Champion Colby Corino put the title on the line against Marcus Mathers and "Speedball" Mike Bailey make his H2O debut against Austin Luke.
Also announced for Monday night:
Danny Havoc Hardcore Championship: Lucky 13 (c) vs Brandon Kirk
Hybrid Championship: Adonis Valerio (c) vs Reid Walker vs Chris Bradley vs Deklan Grant
Devantes vs GG EVerson vs Ryan Redfield vs Manders
Anything Goes: Lowlife Louie vs Anthraxx
Cecilio Vega vs Leroy Robinson
Chondo vs Sawyer Wreck vs Kristian Ross
H2O will return with another huge Monday night live event on August 29th when they present Separate Ways.
Like A Hoss will be the first of eleven events streaming live on IWTV this week. Watch them all with your IWTV subscription.