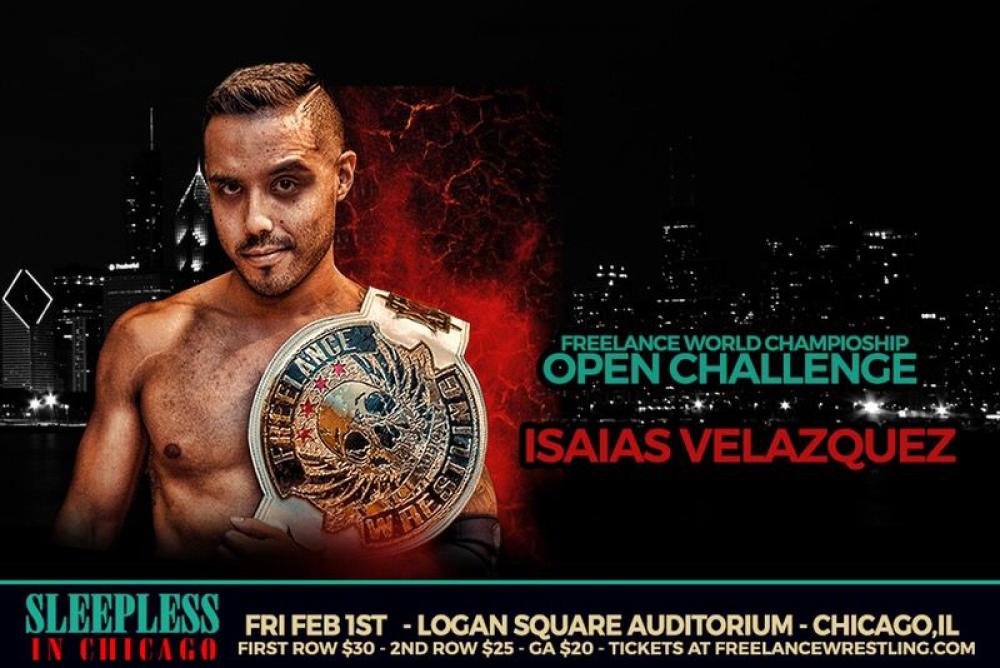 Freelance Wrestling Kicks Off Their 2019 Schedule With Big Matches And Debuts
Freelance Wrestling's first event of 2019, Sleepless In Chicago, takes place this Friday night at 10pm EST LIVE on IWTV. The loaded lineup features a blend of Freelance roster members and newcomers who are looking to make an immediate impact. The announced lineup is as follows:
Scramble matches are a staple of Freelance and they've got a big one scheduled for tomorrow featuring backyard wrestling stars turned pro wrestling standouts Rickey Shane Page, Craig Mitchell, Alex Zayne, Daniel Makabe, Flip Kendrick and Louis Lyndon.
In a battle of beauties, Eye Candy Elliot takes on Sonny Kiss.
Big lads fight when Chicago's own Chris Castro takes on the freakishly strong KTB.
In a six-man tag team match, the new alliance of Darin Corbin, Bucky Collins and Mikey McFinnigan test themselves against Arik Cannon and The N Words.
Gary Jay and Warhorse Jake Parnell bring their rivalry to the Second City in a fatal four way match that also includes Freelance newcomer Ari Azteca and one of independent wrestling's fastest rising stars, Kobe Durst.
Tony Nas goes one-on-one with Gregory Iron.
Heavy hitter Tyler Bateman makes his Freelance Wrestling debut against the egomaniacal Robert Anthony.
Over the course of his two Freelance Title reigns, Isaias Velazquez has turned back a variety of impressive challengers and a who's who of the indie wrestling scene. Tomorrow night he defends the championship against whoever steps forward to accept his open challenge.