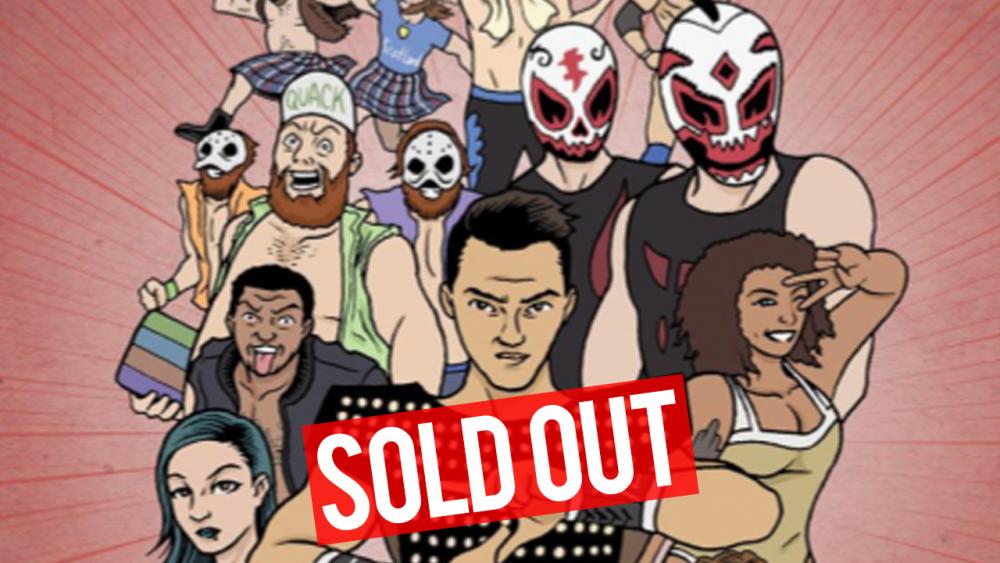 Flying V Theatre Takes Center Stage At Friday Night's Fight Or Flight Live On IWTV
This Friday night at 8pm EST IWTV will be streaming live from the Flying V Theatre in Silver Spring, Maryland as they put on their sold out debut event, Fight Or Flight. The talent lined up for the card is impressive (see below), but this event is destined to have an extra special feel due to the unique mission of the Flying V Theatre.
The Theatre's Artistic Director and the promoter of Fight Or Flight, Jason Heat, describes Flying V as "your friendly neighborhood indie theatre, redefining what theatre and a theatre company can be with the intent to invigorate and inspire people to live life with a greater sense of appreciation and adventure." According to Heat, Friday's show serves this mission by allowing for a fresh form of combat storytelling to take center stage, while also putting a unique spin on the art of wrestling. "This is our chance to explore what adding certain theatrical principles to professional wrestling might look like," says Heat who stressed that the event "also aims to overcome assumptions about what kind of audiences should attend what kind of art forms."
The unique goals of the show also extend to the selection of talent, where Heat and company sought out performers who will make an immediate visual and athletic impact. "We wanted clear and dynamic character based performers reminiscent of a video game, where if you saw them at a character select screen you'd have an immediate sense of who you were looking at in terms of image and iconography."
The Flying V team are excited that the event sold out weeks in advance. "It's pretty incredible" says Heat. "We want to deliver a really good show to our fans and a really good experience to our talent and are working diligently to put those pieces in place."
Announced matches for Fight Or Flight include:
Logan Easton LaRoux vs DJ Z
The Legion Of Rot (Frightmare and Hallowicked) vs The Ugly Ducklings (Lance Lude and Rob Killjoy)
Kimber Lee vs Samantha Heights
Riot City's Most Wanted vs Ophidian, Alexander James and Victor Benjamin
Willow Nightingale vs Brittany Blake
Killian McMurphy vs Isaiah Frazier
As noted above, Fight Or Flight is sold out, but you can still watch it live here on IWTV on Friday night at 8pm EST.