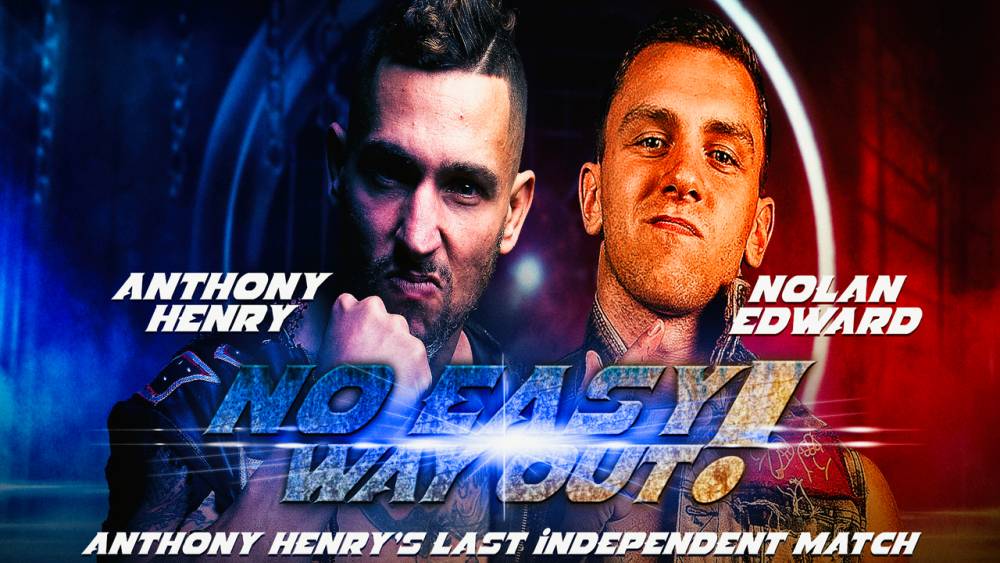 BREAKING: ACTION double header will stream live on IWTV
On Friday night, February 12th, Southeastern standouts ACTION Wrestling, will take over IWTV with a doubleheader, streaming live from the ACTION Arena in Tyrone, Georgia.
The first event, NO EASY WAY OUT begins at 6:30pm EST and will feature Anthony Henry's last independent match as he takes on Nolan Edward in the main event. Henry joined forces with JD Drake at ACTION last month to defeat two time IWTV Tag Team of the Year Violence is Forever in the last Workhorsemen tag match together. Following the Workhorsemen win, Henry grabbed the microphone to accuse Edward of dodging him the last 3 ACTION Wrestling shows and demand a Feb 12th match up. Edward gladly accepted via social media.
Also announced NO EASY WAY OUT:
Suge D vs Cabana Man Dan
Logan Creed vs Hoodfoot
Bobby Flaco and Rob Killjoy vs The Skulk (Adrian Alanis and Liam Grey)
Dominic Garrini v Damyan Tangra
2 Fly Ty vs CT Keys vs Graham Bell vs Orion Bishop
Kevin Ryan vs Eli Knight
The second event, EYES ON THE THRONE, has a bell time of 9pm EST and will feature ACTION Champion AC Mack defending his title against Arik Royal, in a no disqualification match, spinning out of ACTION's BANGERS ONLY in December. Mack has been the most dominant champion in the Southeast since winning the inaugural title tournament in Dec 2018, and is in the midst of a historic run.
Also featured on EYES ON THE THRONE:
Fred Yehi vs Kevin Ku
Akira vs Angelus Layne
Jaden Newman vs Matt Sells
Chase Holliday vs Alex Kane
Robert Martyr vs Adam Priest
Follow ACTION Wrestling at @WrestleACTION1 on Twitter for more match announcements!
You can watch the ACTION Wrestling double header live on February 12 with your IWTV subscription.