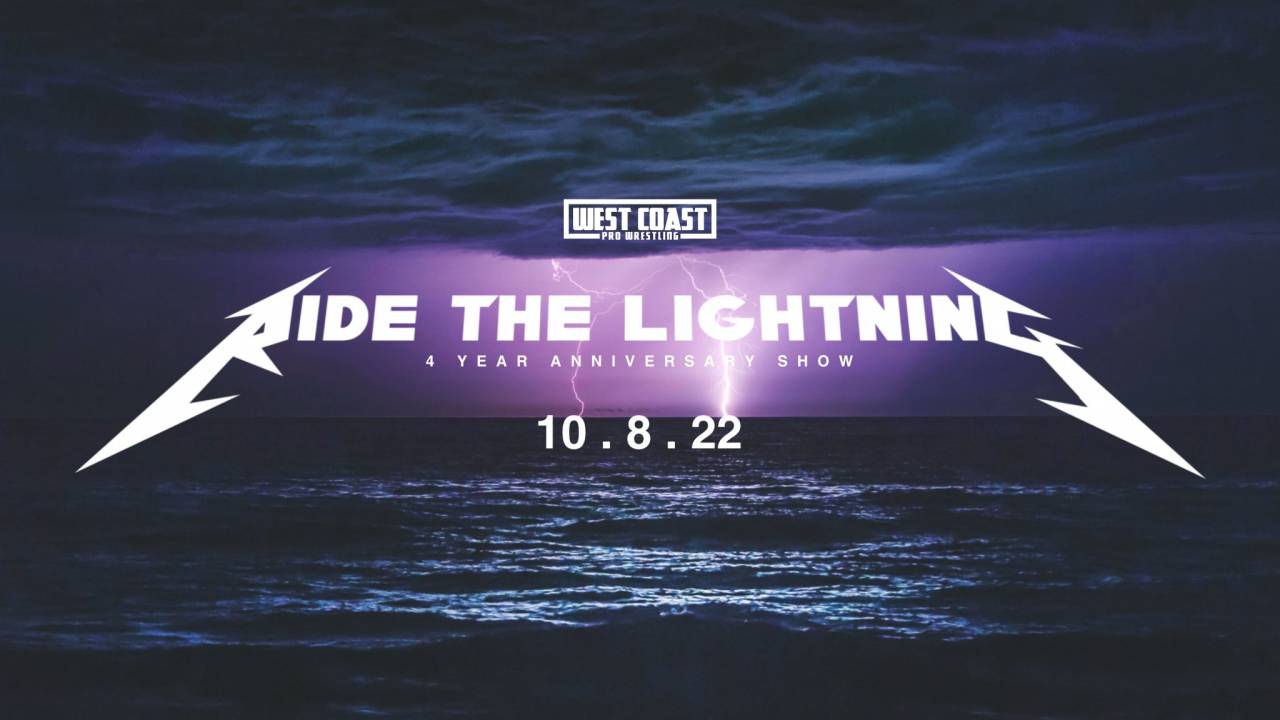 West Coast Pro Wrestling
プレゼント:
LIVE:
West Coast Pro "Ride The Lightning:
4 Year Anniversary Show"
West Coast Pro presents Ride The Lightning LIVE on IWTV!

West Coast Pro Championship: Jacob Fatu (c) vs Titus Alexander
Sandra Moone vs Jungle Kyona
Queen Aminata vs Mio Momono
Bryan Keith vs Ben-K
Vinnie Massaro vs Erick Stevens
Committee Of Violence (Levi Shapiro and Manders) vs West Coast Wrecking Crew (Jorel Nelson and Royce Isaacs)
Alan Angels vs Starboy Charlie
The Conglomerate vs Robert Martyr, Kevin Knight and ???

More Upcoming Live Streams
More From West Coast Pro Wrestling