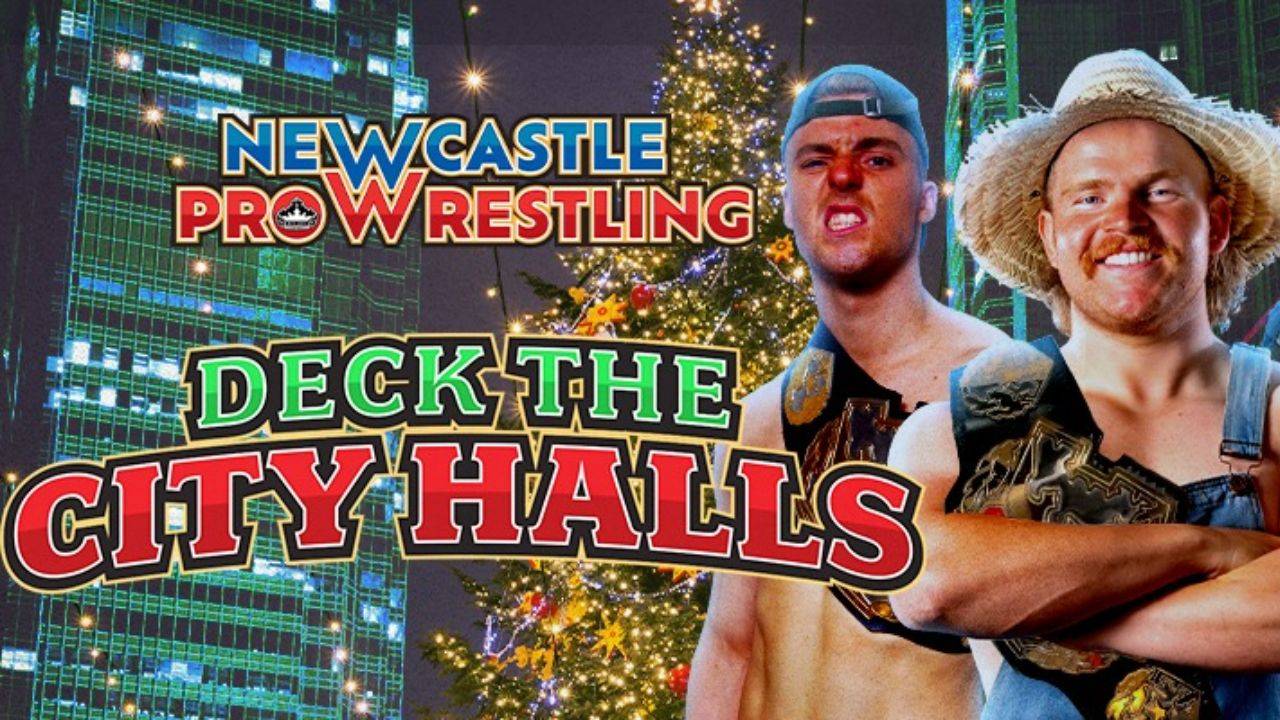 Newcastle Pro Wrestling
プレゼント:
LIVE:
Newcastle Pro "Deck The City Halls"
Newcastle Pro presents Deck The City Halls LIVE on IWTV!

Tag Team Championship, Tables Match: Blue Nation (Adam Hoffman and Rita Stone) vs The Velocities (Paris De Silva and Jude London)
Heavyweight Championship: Carter Deams (c) vs The "Chief" Rig
Middlweight Championship Unification Match: Unsocial Jordan vs Mick Moretti vs Dazza
Women's Championship: Lena Kross vs Charli Evans
Scott Green vs Parker Tomas vs Jimmy Townshend vs Ben Braxton vs Mat Diamond vs Jack J Bonza
North Shore Wrestling vs Sheriff Department and ??

More Upcoming Live Streams
More From Newcastle Pro Wrestling