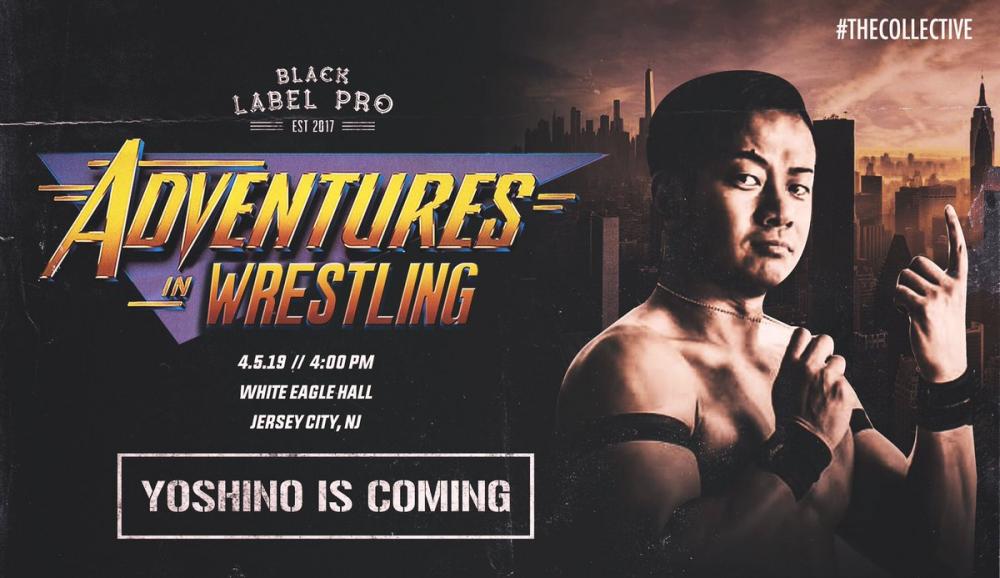 Black Label Pro Makes Two Shocking Talent Announcements
Black Label Pro started off the New Year with a bang, dropping two stunning talent announcements for their Adventures In Wrestling event which takes place on April 5 at White Eagle Hall in Jersey City, New Jersey as part of The Collective.
On New Years Day BLP announced that Masato Yoshino would be on the card. The Japanese star is one of the most decorated wrestlers in Dragon Gate history and his announcement seemed to come as a total surprise. A long standing favorite of many independent wrestling fans, Yoshino is regarded as one of the fastest and most explosive wrestlers of all time, and is an exciting addition to an already impressive Adventures In Wrestling lineup.
On an equally stunning but totally different note, yesterday Black Label Pro announced that Tank will come out of retirement to wrestle on April 5. A death match and Southern independent wrestling legend, Tank officially retired in August of 2017 at the Scenic City Invitational after losing a first round match in the tournament to Matthew Riddle.  This will be his first match since then and is being billed as a "one night only" performance from the "Strong Style Psycho."
For more talent and match announcements from Black Label Pro be sure to follow them on Twitter here.
You can pick up tickets for Adventures In Wrestling here and be sure to check out Black Label Pro's complete VOD library here.