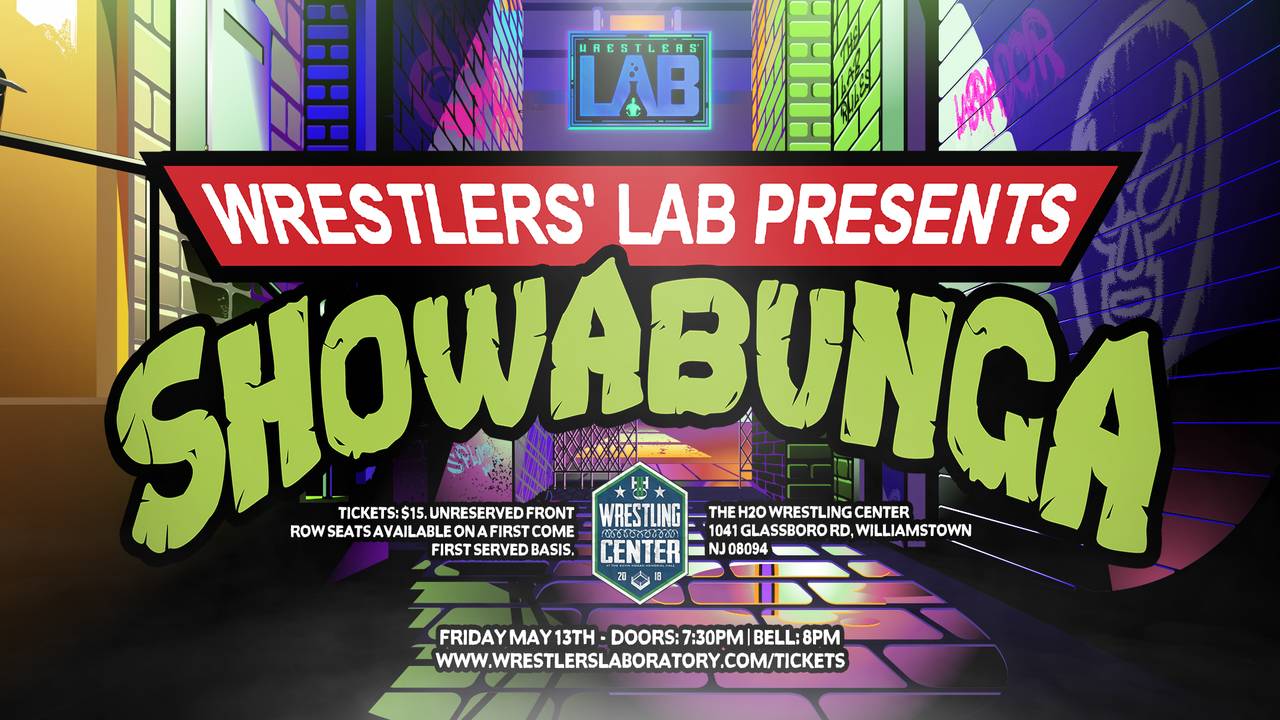 Wrestlers Lab
Presents:
PREMIERE:
Wrestlers' Lab "Showabunga"
Wrestlers' Lab presents Showabunga on IWTV!

Ziggy Haim vs Willow Nightingale
Mutant Meleee: Big Callux vs Pancakes vs Max Zero vs Big Game Leroy vs ABBS vs Logan Black
Big Swole vs Mr. Grim
Legit Perfect Perkins vs Saul Esparza
Battle Club Pro 5 Points Championship: Steve Pena (c) vs KJ Mack
Erica Leigh vs Bonesaw Brooks
The Network and Devantes vs Boats and Goats and Delightful Dan The God Damn Candy Man
Eel O'Neal vs Joseph Alexander
Collaborative Championship: The REP vs Shea McCoy and ???

More Upcoming Live Streams